Howdy, Stranger!
It looks like you're new here. If you want to get involved, click one of these buttons!
Categories
In this Discussion
CURRENT GLOBAL VISITORS (CLICK GLOBE)
D-FOX: PLEASE CONTACT US IMMEDIATELY
If you can read this message, please contact us immediately at the following email address:
thecomingcrisis@gmail.com
We'd like to communicate.
The Most Popular Threads This Week
'Three-parent' babies: UK clinic gets OK for groundbreaking technique
'Three-parent' babies: UK clinic gets OK for groundbreaking technique

By Laura Smith-Spark and Meera Senthilingam CNN
Updated 1345 GMT (2145 HKT) March 16, 2017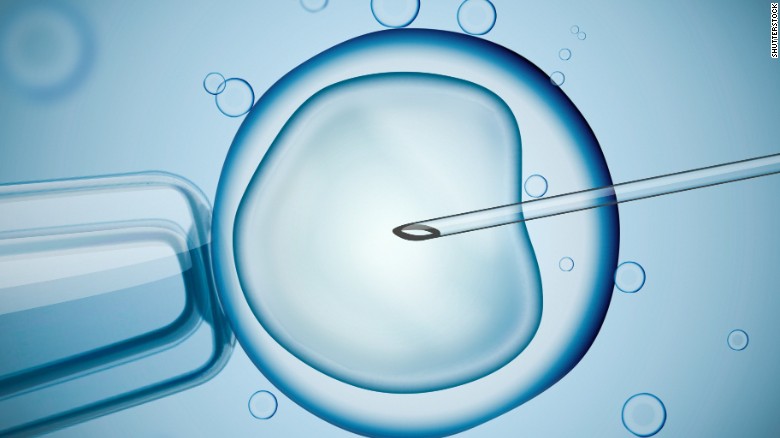 The IVF technique involves replacing the mom's faulty mitochondria with another's healthy mitochondria.
Story highlights
UK health regulator approves use of the technique by Newcastle University clinic
Expert: Treatment to reduce risk of mothers transmitting disease to their children
(CNN)UK scientists have been given the go-ahead to carry out a treatment that will make it possible for babies to be made from two women and a man.
Known as mitochondrial donation, the in vitro fertilization technique involves replacing faulty mitochondria inherited from the mother with the healthy mitochondria of another woman as a way of preventing mitochondrial disease from being passed on to a child.
Sally Cheshire, the fertility regulator's chair, announced the approval Thursday during its annual conference.
"I can confirm today that the HFEA has approved the first application by Newcastle Fertility at Life for the use of mitochondrial donation to treat patients," Cheshire said afterward.
"Patients will now be able to apply individually to the HFEA to undergo mitochondrial donation treatment at Newcastle, which will be life-changing for them, as they seek to avoid passing on serious genetic diseases to future generations."
The facility will now need to apply to conduct the process on a case-by-case basis.
What are mitochondria?
Mitochondria are small structures found in our cells that generate the cellular energy used to power every part of our bodies.
Mitochondria have their own DNA, which controls only mitochondrial function and energy production.

READ MORE
http://edition.cnn.com/2017/03/16/health/three-parent-babies-embryos-approval-uk-bn/index.html