Howdy, Stranger!
It looks like you're new here. If you want to get involved, click one of these buttons!
Categories
In this Discussion
CURRENT GLOBAL VISITORS (CLICK GLOBE)
D-FOX: PLEASE CONTACT US IMMEDIATELY
If you can read this message, please contact us immediately at the following email address:
thecomingcrisis@gmail.com
We'd like to communicate.
The Most Popular Threads This Week
Paris Orly airport evacuated after shooting
Swat teams and bomb squad officers are sent into the airport after a man grabs a gun from a soldier and flees into a restaurant.


A man has been shot dead at Paris Orly airport after grabbing a counter-terrorism soldier's gun and running into a restaurant.
The airport has been evacuated after the incident at the south terminal and swat teams have been sent in.
Police are warning the public to stay away while the bomb squad searches the terminal to check the man was not wearing an explosive belt and had not planted any devices.
Flights have been suspended at both terminals and some incoming flights are being diverted to Charles de Gaulle.
http://news.sky.com/story/paris-orly-airport-evacuated-after-shooting-10805781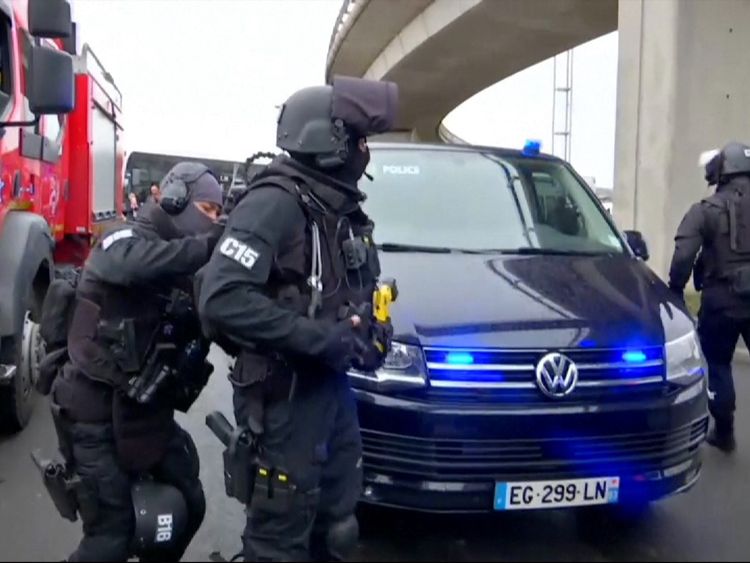 "Before you embark on a Journey of Revenge, Dig Two Graves" Confucius (504 bc)
"The darkest places in hell are reserved for those who maintain their neutrality in times of moral crisis."
"If angry, count to ten. This will give you time to find a weapon." - Will Spencer