Howdy, Stranger!
It looks like you're new here. If you want to get involved, click one of these buttons!
Categories
CURRENT GLOBAL VISITORS (CLICK GLOBE)
D-FOX: PLEASE CONTACT US IMMEDIATELY
If you can read this message, please contact us immediately at the following email address:
thecomingcrisis@gmail.com
We'd like to communicate.
The Most Popular Threads This Week
No evidence exiled Turkish cleric Gulen behind anti-Erdogan coup – German intel
There is no evidence that self-exiled Turkish cleric Fethullah Gulen is behind the failed 2016 military coup in Turkey, the head of German intelligence said. Ankara claims the comments are a sign of Berlin backing the Gulen movement.


Bruno Kahl, the head of German intelligence (BND), told Der Spiegel the military coup of July 2016 "was probably a welcome pretext" for the Turkish government to unleash a sweeping crackdown on thousands of people suspected of having connections with Fethullah Gulen – a 75-year-old opposition cleric who Ankara says was the mastermind behind the failed putsch.
Kahl stressed that there was no evidence that the Gulen movement was involved in the July plot, saying, "Turkey tried to convince us at every level, but so far they didn't succeed."
Likewise, he dismissed Turkey's claims that Gulen's movement is an Islamist or even terrorist network: "The Gulenist movement is a civic association whose aim is to provide religious and secular education."
The chief of intelligence did, however, rule out the idea that the coup was engineered by the Turkish government itself.
https://www.rt.com/news/381290-bnd-gulen-erdogan-coup/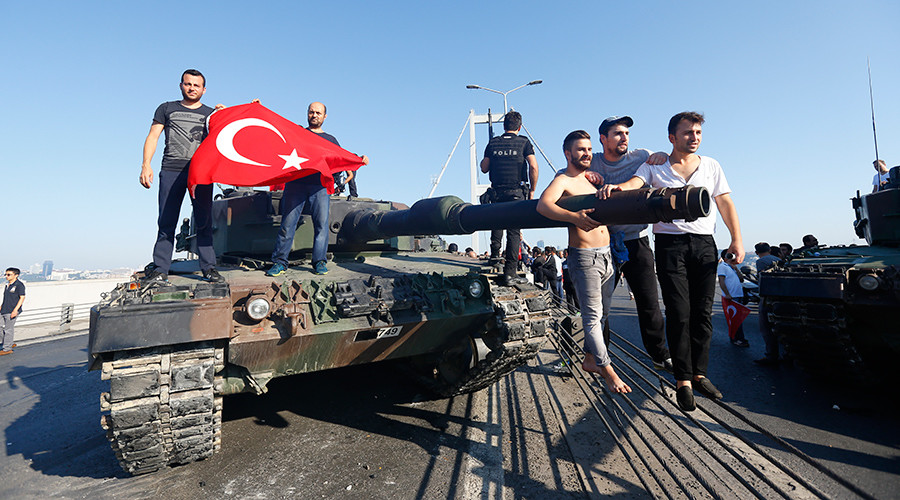 "Before you embark on a Journey of Revenge, Dig Two Graves" Confucius (504 bc)
"The darkest places in hell are reserved for those who maintain their neutrality in times of moral crisis."
"If angry, count to ten. This will give you time to find a weapon." - Will Spencer