Howdy, Stranger!
It looks like you're new here. If you want to get involved, click one of these buttons!
Categories
CURRENT GLOBAL VISITORS (CLICK GLOBE)
D-FOX: PLEASE CONTACT US IMMEDIATELY
If you can read this message, please contact us immediately at the following email address:
thecomingcrisis@gmail.com
We'd like to communicate.
The Most Popular Threads This Week
WELCOME TO CRISISFORUMS.ORG!
(1) Please swing by our
"HELP CENTER"
to view our forum rules prior to posting or commenting.
(2) Acknowledge that by commenting or posting, you take full responsibility for the content and message of the information you put forth, which does not necessarily reflect the opinions of this website.
(3) If you ever need assistance, simply contact one of the staff or send us an email and we'll be glad to help.
Thames Water Utilities Ltd. Fined £20m for Pumping 1.5BN Litres of Untreated Sewage into the Thames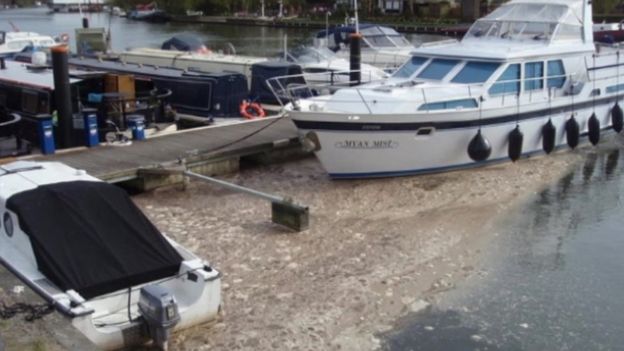 Thames Water has been fined a record £20m after pumping nearly 1.5 billion litres of untreated sewage into the River Thames.
The company admitted water pollution and other offences at sewage facilities in Buckinghamshire and Oxfordshire.
Fish and birds died following the spills in 2013 and 2014.
The £20.3m fine is the largest penalty handed down to a water utility for an environmental disaster.
Judge Francis Sheridan said the scale of the problem was such that it must have been known up the chain of command.
He told Aylesbury Crown Court it was inconceivable that all the individual managers made the same decisions to run pumps at half levels, calling it a "shocking and disgraceful state of affairs".
He added: "It should not be cheaper to offend than to take appropriate precautions."
http://www.bbc.com/news/uk-england-39352755