Howdy, Stranger!
It looks like you're new here. If you want to get involved, click one of these buttons!
Categories
In this Discussion
CURRENT GLOBAL VISITORS (CLICK GLOBE)
D-FOX: PLEASE CONTACT US IMMEDIATELY
If you can read this message, please contact us immediately at the following email address:
thecomingcrisis@gmail.com
We'd like to communicate.
The Most Popular Threads This Week
Principal of a Controversial Nationalist School in Osaka Claims He Was Given Money by Abe Family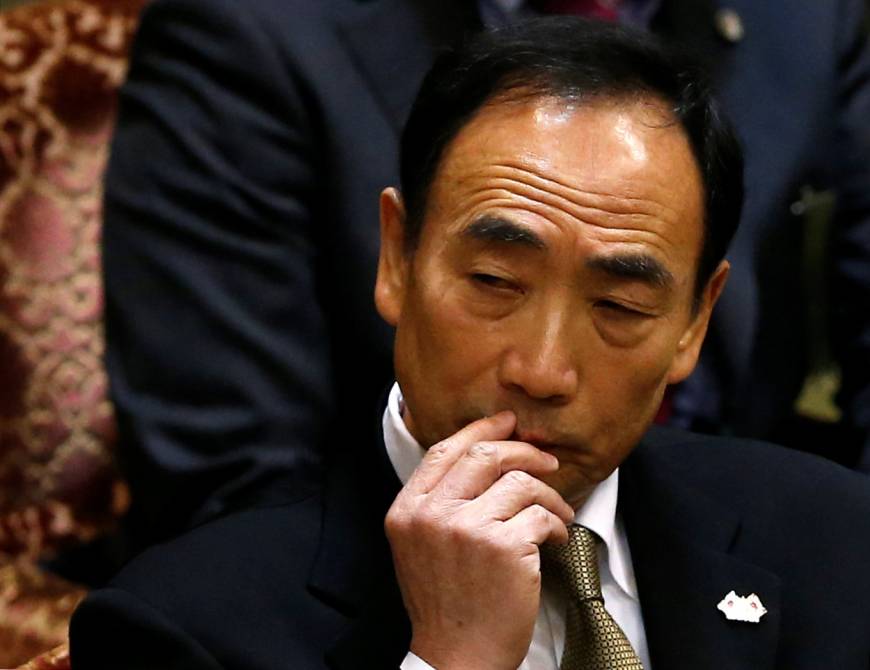 The head of a nationalist school at the heart of a swirling political scandal said in sworn testimony in the Diet on Thursday that he received a donation of ¥1 million from Prime Minister Shinzo Abe's wife Akie in her husband's name.
The crisis has chipped away at Abe's support and even weighed on domestic markets Thursday, but Abe has said neither he nor his wife intervened in a sweetheart land deal in which educational group Moritomo Gakuen, based in Osaka, bought state-owned land at a fraction of its appraisal price to build an elementary school.
Abe has also denied allegations by Yasunori Kagoike, who has said he would step down as head of Moritomo Gakuen, that Akie had donated ¥1 million ($9,000) on the prime minister's behalf.
Akie had been set to be honorary principal of the school, which was to open in April with a curriculum based on prewar patriotism that taught students to be subjects, not citizens. She cut her ties after the scandal broke. The group also runs a kindergarten with a similar curriculum.
http://www.japantimes.co.jp/news/2017/03/23/national/politics-diplomacy/principal-scandal-hit-osaka-school-says-got-donation-akie-abe/