Howdy, Stranger!
It looks like you're new here. If you want to get involved, click one of these buttons!
Categories
In this Discussion
CURRENT GLOBAL VISITORS (CLICK GLOBE)
D-FOX: PLEASE CONTACT US IMMEDIATELY
If you can read this message, please contact us immediately at the following email address:
thecomingcrisis@gmail.com
We'd like to communicate.
The Most Popular Threads This Week
WELCOME TO CRISISFORUMS.ORG!
(1) Please swing by our
"HELP CENTER"
to view our forum rules prior to posting or commenting.
(2) Acknowledge that by commenting or posting, you take full responsibility for the content and message of the information you put forth, which does not necessarily reflect the opinions of this website.
(3) If you ever need assistance, simply contact one of the staff or send us an email and we'll be glad to help.
World is 'about to be told ALIENS EXIST and are HERE on EARTH'
GLOBAL governments are preparing the world for an imminent announcement that intelligent aliens exist and are already here on Earth, it has astonishingly been alleged.
The claim is made by lobby group The Disclosure Activists, a new international consortium trying to force the alleged truth about aliens out into the open.
Conspiracy theorists have claimed for years aliens have been visiting Earth and world leaders are aware, but it has been kept from the public under an alleged "truth embargo" amid fears of the impact it would have on religion and the rule of law.
But now The Disclosure Activists claim and number of recent UFO file declassifications, means the lid is about to come off once and for all.
In a statement, the organisation said "the historical stance of widespread denial and misinformation has shifted".
Group, co-founder Russell Calka: "Recently there is a systematic effort from within the US and other world governments to release this information to the public."
Victor Viggiani, the senior strategic adviser to organisation, added: "All of the evidence that has been accumulated by researchers, military witness testimony, and acquired from declassified government documents over the last 70 years points to three very basic conclusions — the planet Earth has been and is being engaged by off-world civilisations.
http://www.express.co.uk/news/weird/785923/The-Disclosure-Activists-aliens-exist-government-top-secret-cover-up-truth-embargo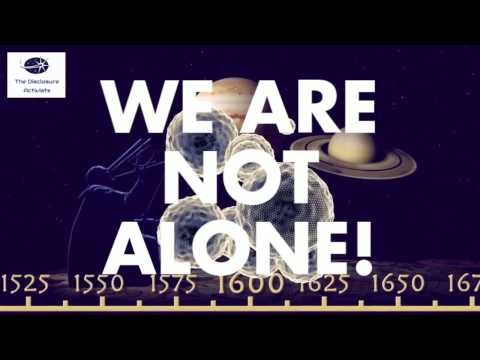 "Before you embark on a Journey of Revenge, Dig Two Graves" Confucius (504 bc)
"The darkest places in hell are reserved for those who maintain their neutrality in times of moral crisis."
"If angry, count to ten. This will give you time to find a weapon." - Will Spencer