Howdy, Stranger!
It looks like you're new here. If you want to get involved, click one of these buttons!
Categories
In this Discussion
CURRENT GLOBAL VISITORS (CLICK GLOBE)
D-FOX: PLEASE CONTACT US IMMEDIATELY
If you can read this message, please contact us immediately at the following email address:
thecomingcrisis@gmail.com
We'd like to communicate.
The Most Popular Threads This Week
Marvel pulls comic over hidden Koranic messages
The comic book giant was accused of inciting religious intolerance after a Muslim artist referenced a series of Koran messages.


Marvel comics has removed a book from circulation after a fan backlash against some Koranic messages in the artwork.
In two vignettes of X-Men Gold #1, Indonesian artist Ardian Syaf coloured several hidden references to passages of the Koran and to Muslim protests against the Christian governor of Jakarta.
The verses were referenced using numbers in two different illustrations.
They were perceived as intolerant by some fans, who complained to Marvel about what they called "anti-Christian and anti-Jewish messages".
On Saturday, Marvel issued a statement to Sky News denying previous knowledge of the hidden messages and adding "disciplinary action is being taken".
"The mentioned artwork in X-Men Gold #1 was inserted without knowledge behind its reported meanings," Marvel said.
Marvel assured Sky that "the implied references do not reflect the views of the writer, editors or anyone else at Marvel and are in direct opposition of the inclusiveness of Marvel Comics and what the X-Men have stood for since their creation".
"This artwork will be removed from subsequent printings, digital versions, and trade paperbacks and disciplinary action is being taken," they added.
http://news.sky.com/story/marvel-pulls-comic-over-hidden-koranic-messages-10831925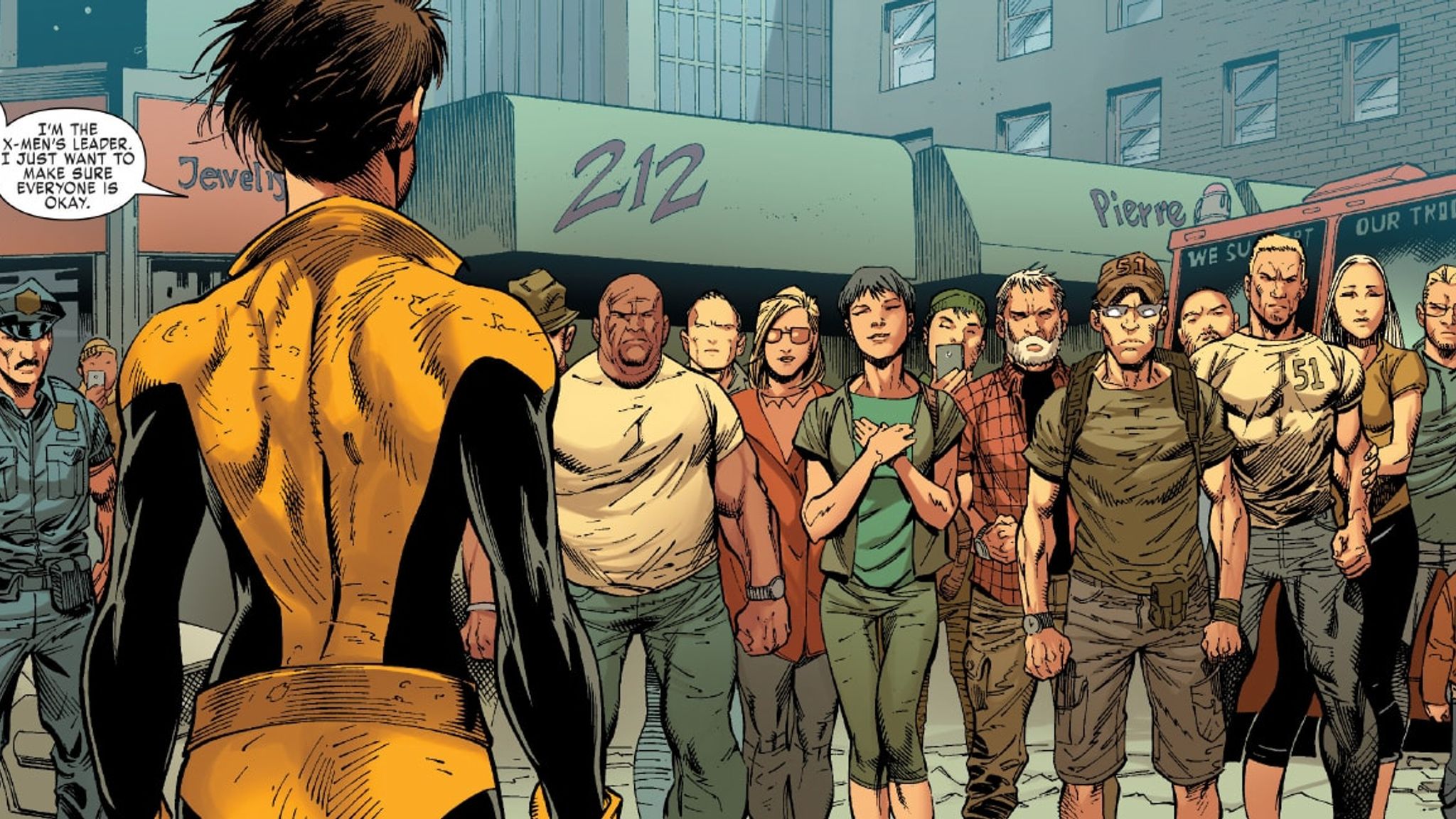 "Before you embark on a Journey of Revenge, Dig Two Graves" Confucius (504 bc)
"The darkest places in hell are reserved for those who maintain their neutrality in times of moral crisis."
"If angry, count to ten. This will give you time to find a weapon." - Will Spencer