Howdy, Stranger!
It looks like you're new here. If you want to get involved, click one of these buttons!
Categories
CURRENT GLOBAL VISITORS (CLICK GLOBE)
D-FOX: PLEASE CONTACT US IMMEDIATELY
If you can read this message, please contact us immediately at the following email address:
thecomingcrisis@gmail.com
We'd like to communicate.
The Most Popular Threads This Week
"Palm Sunday Bombings" at Two Egyptian Coptic Churches Kill at Least 44 People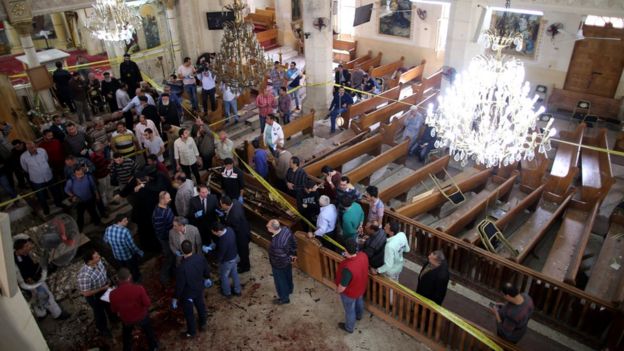 Two blasts targeting Coptic Christians in Egypt on Palm Sunday have killed at least 44 people, officials say.
An explosion at St George's Coptic church in Tanta killed 27 people. Hours later, a blast outside St Mark's Coptic church in Alexandria left 17 dead.
So-called Islamic State (IS) said it was behind the explosions, the latest in a series of attacks targeting the Christian minority in the country.
President Abdul Fattah al-Sisi ordered military deployments across Egypt.
In a statement, he said the army would be sent to protect "vital and important infrastructure". The government announced three days of mourning.
In Alexandria, Pope Tawadros II, head of the Coptic Church, had been attending Mass inside the church targeted but was not hurt, state media reported.
http://www.bbc.com/news/world-middle-east-39544451