Howdy, Stranger!
It looks like you're new here. If you want to get involved, click one of these buttons!
Categories
In this Discussion
CURRENT GLOBAL VISITORS (CLICK GLOBE)
D-FOX: PLEASE CONTACT US IMMEDIATELY
If you can read this message, please contact us immediately at the following email address:
thecomingcrisis@gmail.com
We'd like to communicate.
The Most Popular Threads This Week
Two Thirds of Great Barrier Reef Now Suffering from Coral Bleaching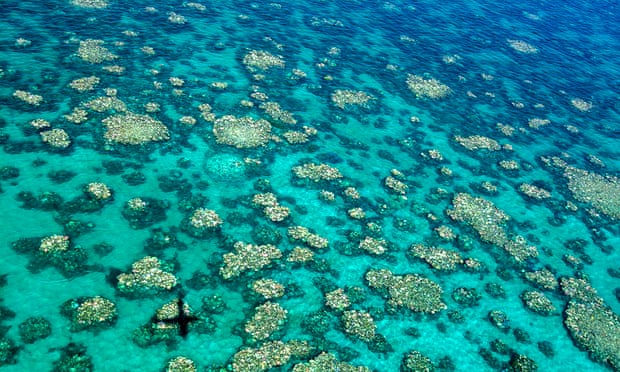 Back-to-back severe bleaching events have affected two-thirds of Australia's Great Barrier Reef, new aerial surveys have found.
The findings have caused alarm among scientists, who say the proximity of the 2016 and 2017 bleaching events is unprecedented for the reef, and will give damaged coral little chance to recover.
Scientists with the Australian Research Council's Centre of Excellence for Coral Reef Studies last week completed aerial surveys of the world's largest living structure, scoring bleaching at 800 individual coral reefs across 8,000km.
The results show the two consecutive mass bleaching events have affected a 1,500km stretch, leaving only the reef's southern third unscathed.
Where last year's bleaching was concentrated in the reef's northern third, the 2017 event spread further south, and was most intense in the middle section of the Great Barrier Reef. This year's mass bleaching, second in severity only to 2016, has occurred even in the absence of an El Niño event.
https://www.theguardian.com/environment/2017/apr/10/great-barrier-reef-terminal-stage-australia-scientists-despair-latest-coral-bleaching-data?utm_source=dlvr.it&utm_medium=twitter