Howdy, Stranger!
It looks like you're new here. If you want to get involved, click one of these buttons!
Categories
In this Discussion
CURRENT GLOBAL VISITORS (CLICK GLOBE)
D-FOX: PLEASE CONTACT US IMMEDIATELY
If you can read this message, please contact us immediately at the following email address:
thecomingcrisis@gmail.com
We'd like to communicate.
The Most Popular Threads This Week
Will Strange rock with 'alien' patterns FINALLY crack the 70-year-old Roswell UFO case?
The mysterious rock was found in September 2004 near Roswell, New MexicoIt contained markings and magnetic properties said to be of alien originA video by alien hunting YouTube channel SecureTeam10 explores its origins
A strange object, named the Roswell Rock, is continuing to trigger debate 13 years on from its discovery.
The mystery rock was found in the New Mexico desert close to the infamous site of an alleged UFO crash continues to spark debate.
Conspiracy theorists believe it is of alien origins and may have been part of the 'flying saucer' reported in the area back in 1947.
They say understanding the rock could finally help them solve the 70-year-old Roswell UFO case.
The rock was found by Robert Ridge, then 56, who was out hunting deer one afternoon back in September 2004.
Mr Ridge says he discovered the rock partially buried in the desert sand, near Roswell, new Mexico.
Now, a new YouTube video by alien hunting channel SecureTeam10 seeks to explore the mysteries surrounding the object.
http://www.dailymail.co.uk/sciencetech/article-4398432/Conspiracy-video-explores-alien-origins-Roswell-Rock.html
ROSWELL ROCK
The Roswell Rock was found by Robert Ridge, in September 2004.
Alien conspiracy theorists have suggested it is everything from a part from a UFO to a key to inter-dimensional travel.
It is said to have perplexing magnetic properties, which haven't been explained by science.
If a magnet is held to the north end of the rock, it is said to spin counter-clockwise, with the opposite effect occurring when held at the southern end.
It is also etched with strange symbols, which have been compared to the lunar cycle.
They also match perfectly with crop circles that appeared in Chisledon, England on August 2, 1996.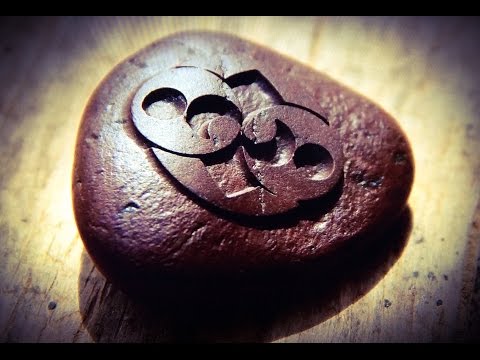 "Before you embark on a Journey of Revenge, Dig Two Graves" Confucius (504 bc)
"The darkest places in hell are reserved for those who maintain their neutrality in times of moral crisis."
"If angry, count to ten. This will give you time to find a weapon." - Will Spencer