Howdy, Stranger!
It looks like you're new here. If you want to get involved, click one of these buttons!
Categories
In this Discussion
CURRENT GLOBAL VISITORS (CLICK GLOBE)
D-FOX: PLEASE CONTACT US IMMEDIATELY
If you can read this message, please contact us immediately at the following email address:
thecomingcrisis@gmail.com
We'd like to communicate.
The Most Popular Threads This Week
Silk Road train sets off on first UK to China rail freight journey - trip will take 17 days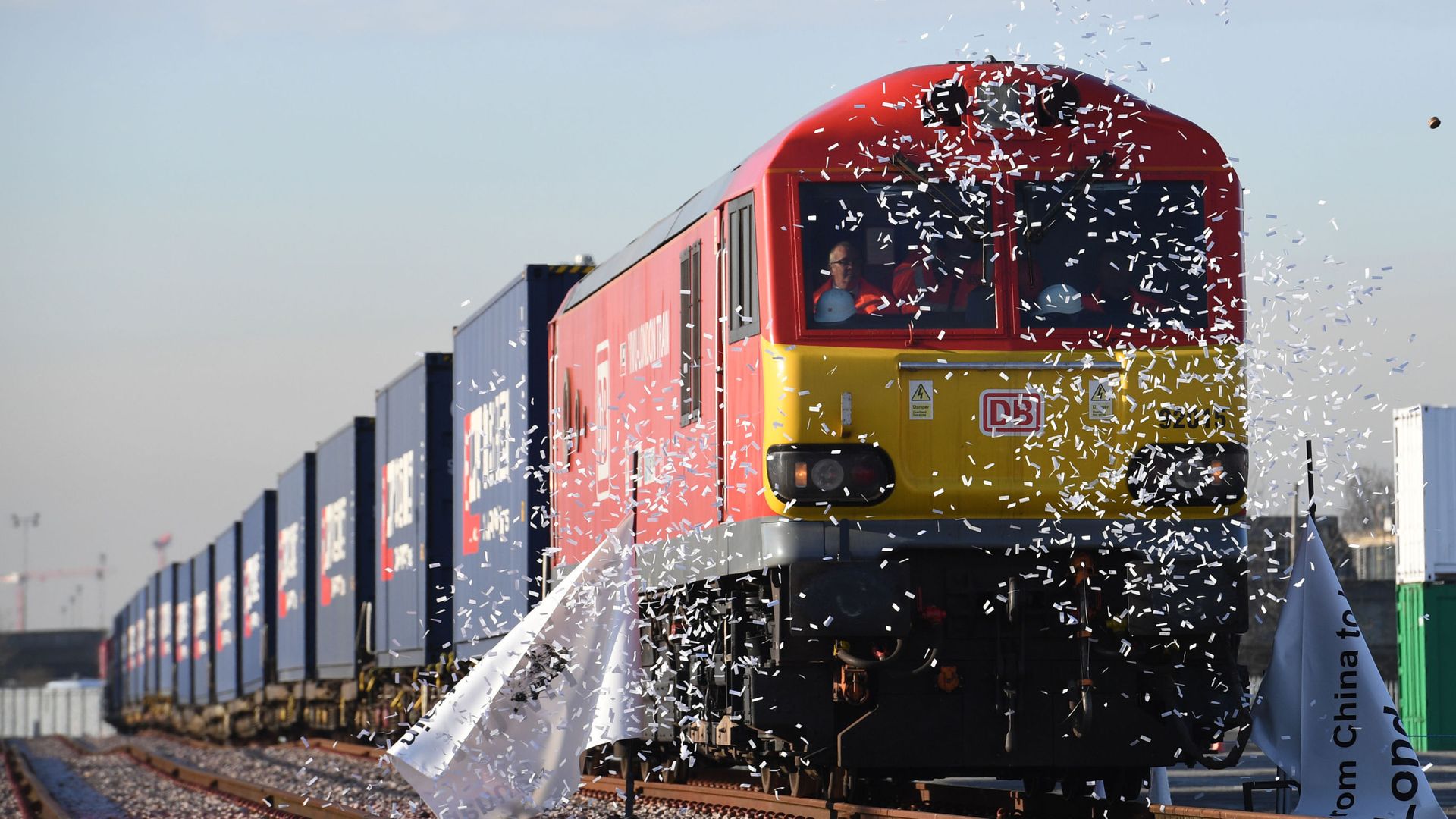 A train loaded with British goods has set off on the first ever rail freight service from the UK to China, opening up a new international route for exports.
It pulled away from Stanford-le-Hope in Essex on Monday to begin the 7,500-mile journey to Yiwu, where it is due to arrive 17 days later.
The departure came three months after the first freight service from China to the UK arrived in London as part of the revival of the ancient "Silk Road".
Whisky, soft drinks, vitamins, pharmaceuticals and baby products are among the items on board the 30 containers being pulled by a DB Cargo locomotive at the start of their journey from Britain.
They are being transported via the Channel Tunnel on a route through France and Belgium to Duisburg in Germany.
http://news.sky.com/story/silk-road-train-sets-off-on-first-uk-to-china-rail-freight-journey-10832899

-------------------
"...
Say, 'GOD is sufficient for me.' In Him the trusters shall trust.
"
(Quran 39:38)