Howdy, Stranger!
It looks like you're new here. If you want to get involved, click one of these buttons!
Categories
In this Discussion
CURRENT GLOBAL VISITORS (CLICK GLOBE)
D-FOX: PLEASE CONTACT US IMMEDIATELY
If you can read this message, please contact us immediately at the following email address:
thecomingcrisis@gmail.com
We'd like to communicate.
The Most Popular Threads This Week
Chinese firm halves worker costs by hiring army of robots to sort out 200,000 packages a day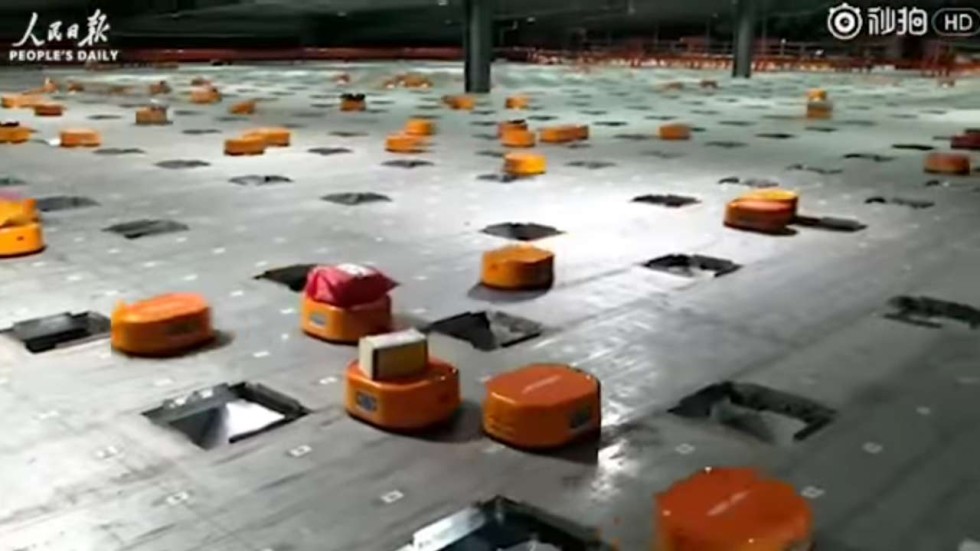 A viral video showing an army of little orange robots sorting out packages in a warehouse in eastern China is the latest example of how machines are increasingly taking over menial factory work on the mainland.
The behind-the-scenes footage of the self-charging robot army in a sorting centre of Chinese delivery powerhouse Shentong (STO) Express was shared on People's Daily's social media accounts on Sunday.
The video showed dozens of round orange Hikvision robots – each the size of a seat cushion – swivelling across the floor of the large warehouse in Hangzhou, Zhejiang province.

http://www.scmp.com/news/china/society/article/2086662/chinese-firm-cuts-costs-hiring-army-robots-sort-out-200000

-------------------
"...
Say, 'GOD is sufficient for me.' In Him the trusters shall trust.
"
(Quran 39:38)