Howdy, Stranger!
It looks like you're new here. If you want to get involved, click one of these buttons!
Categories
In this Discussion
CURRENT GLOBAL VISITORS (CLICK GLOBE)
D-FOX: PLEASE CONTACT US IMMEDIATELY
If you can read this message, please contact us immediately at the following email address:
thecomingcrisis@gmail.com
We'd like to communicate.
The Most Popular Threads This Week
Israeli defense chief 'wouldn't be surprised if somebody assassinates Iranian president'
The murder of a top Hamas operative last month was an inside job, Israel's Defense Minister has claimed, adding he would "not be surprised" if "somebody" eventually assassinates one of the fundamentalist organization's most ardent supporters – the president of Iran.
Following the shooting of senior Hamas member Mazen Faqha in the Gaza Strip in late March, the Palestinian liberation movement went on to blame Israel for the assassination, vowing a "divine punishment" to his assassins.
While Hamas' internal investigation into the assassination was reportedly completed, Israel's Defense Minister Avigdor Lieberman told the Yedioth Ahronoth newspaper, that internal assassinations are characteristic of the group.
"We can say with certainty that it was an internal killing," Lieberman said, according to Haaretz.
"I wouldn't be surprised if, during the Iranian election on May 19, somebody assassinates the president of Iran, Hassan Rouhani," he added.
https://www.rt.com/news/384412-israel-lieberman-rouhani-assassination/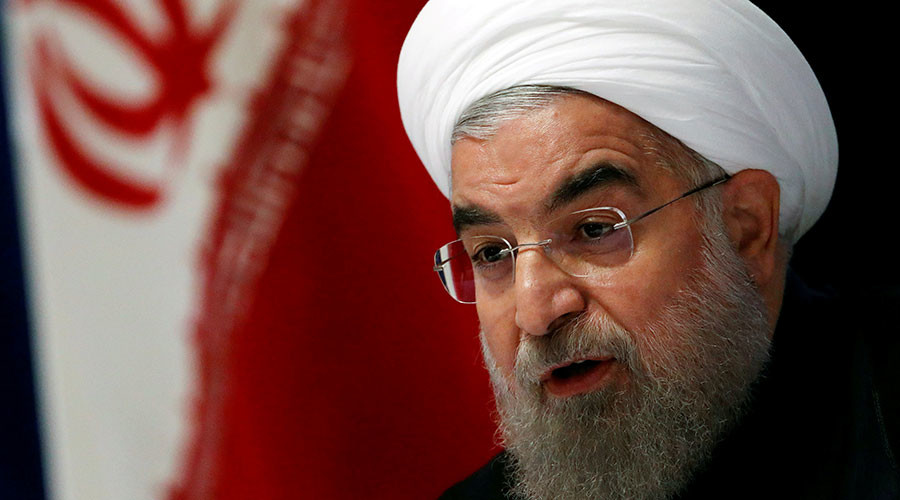 Ephesians 6:12 For we wrestle not against flesh and blood, but against principalities, against powers, against the rulers of the darkness of this world, against spiritual wickedness in high places.