Howdy, Stranger!
It looks like you're new here. If you want to get involved, click one of these buttons!
Categories
CURRENT GLOBAL VISITORS (CLICK GLOBE)
D-FOX: PLEASE CONTACT US IMMEDIATELY
If you can read this message, please contact us immediately at the following email address:
thecomingcrisis@gmail.com
We'd like to communicate.
The Most Popular Threads This Week
Lithuanian town raided by rebels in surprise 'Russian invasion' drill
A group of gunmen invaded a border town in Lithuania and seized its police HQ, while officers failed to mount a proper response and residents did not bother to report the ongoing raid. Luckily, the militants were from a fictitious nation and part of a surprise drill.
The chaotic and somewhat embarrassing exercise was conducted on Tuesday in the Salcininkai region in south-eastern Lithuania. Ordered by Interior Minister Eimutis Misiunas, only senior leaders of the regional emergency services and border guard unit were informed beforehand.
The drill involved some 30 men from the nation of 'Udijos' crossing the border, taking over the guard outpost, and advancing through the woods to the Salcininkai town to storm its police commissariat.
"We wanted to test in real conditions how the Lithuanian emergency service would respond to such an emergency," Misiunas told the media as cited by the Delfi news. "It was an imitation of an invasion by 'little green men' in Lithuania."
https://www.rt.com/news/384551-lithuania-surprise-invasion-drill/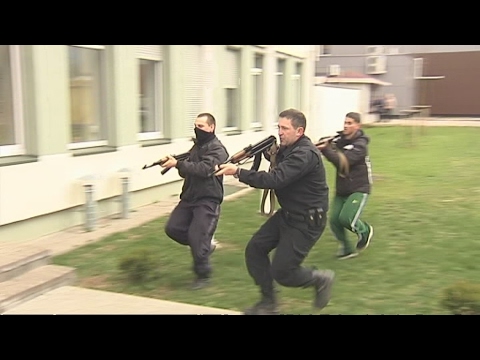 "Before you embark on a Journey of Revenge, Dig Two Graves" Confucius (504 bc)
"The darkest places in hell are reserved for those who maintain their neutrality in times of moral crisis."
"If angry, count to ten. This will give you time to find a weapon." - Will Spencer