Howdy, Stranger!
It looks like you're new here. If you want to get involved, click one of these buttons!
Categories
In this Discussion
CURRENT GLOBAL VISITORS (CLICK GLOBE)
D-FOX: PLEASE CONTACT US IMMEDIATELY
If you can read this message, please contact us immediately at the following email address:
thecomingcrisis@gmail.com
We'd like to communicate.
The Most Popular Threads This Week
'If Iran is 'a failed' state, why is US so concerned about Tehran's influence in Mideast?'
If Iran is a 'failed state' as Sean Spicer referred, why has the US been unable to overthrow the political establishment, which has been the goal of numerous US administrations, asks Hamed Mousavi, political science professor at the University of Tehran.

The White House Press Secretary, Sean Spicer has been accused of being a Holocaust denier after he said Adolf Hitler "
didn't even sink to using chemical weapons
."

On Tuesday Spicer apologized for his comments. However, he made another slip – including Iran in a list of countries he deemed to be 'failed states.'

Hamed Mousavi called the comment "interesting" adding that in his opinion it's unlikely many people take Spicer's comments seriously, including in Washington.
"He doesn't seem to be able to hold a press conference without causing a controversy or two," he said.
https://www.rt.com/op-edge/384512-spicer-iran-failed-state/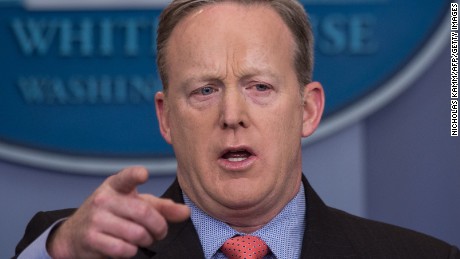 "Before you embark on a Journey of Revenge, Dig Two Graves" Confucius (504 bc)
"The darkest places in hell are reserved for those who maintain their neutrality in times of moral crisis."
"If angry, count to ten. This will give you time to find a weapon." - Will Spencer