Howdy, Stranger!
It looks like you're new here. If you want to get involved, click one of these buttons!
Categories
In this Discussion
CURRENT GLOBAL VISITORS (CLICK GLOBE)
D-FOX: PLEASE CONTACT US IMMEDIATELY
If you can read this message, please contact us immediately at the following email address:
thecomingcrisis@gmail.com
We'd like to communicate.
The Most Popular Threads This Week
"Great Potato-Chip Crisis Has Struck Japan: Panic Buying, $12 Bags"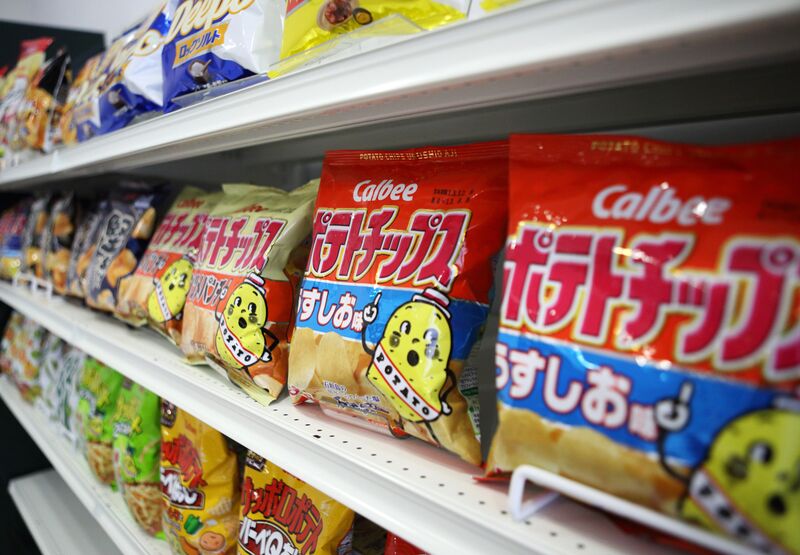 Demand for potato chips has surged in Japan this week, with products on offer for 6 times their retail price online after Japanese snack company Calbee Inc. halted the sale of some of its most popular chip brands.
Calbee's pizza-flavored chips were going for about 1,250 yen ($12) on Yahoo Japan Corp.'s auction website Friday. One bag usually sells for less than 200 yen. Photos of near-empty shelves at their local supermarkets were trending on Twitter.
The crunch came after Calbee warned on Monday that it will temporarily halt the sale of 15 types of potato chips due to a bad crop in Hokkaido, a key potato-producing region. The northern island was hit by a record number of typhoons last year. Calbee, which has a market value of 507.9 billion yen and is 20 percent-owned by PepsiCo Inc., has a 73 percent market share of potato chips.
Potato chips are a big deal in Japan, a country also known for its senbei rice crackers and Pocky sticks. Calbee's potato-snack products were the most and second-most popular snacks in a TV Asahi poll of 10,000 people and 13 confectionery makers last year, and the subject of a primetime show that lasted more than two hours.
https://www.bloomberg.com/news/articles/2017-04-14/the-great-japan-potato-chip-crisis-panic-buying-12-bags

-------------------
"...
Say, 'GOD is sufficient for me.' In Him the trusters shall trust.
"
(Quran 39:38)