Howdy, Stranger!
It looks like you're new here. If you want to get involved, click one of these buttons!
Categories
In this Discussion
CURRENT GLOBAL VISITORS (CLICK GLOBE)
D-FOX: PLEASE CONTACT US IMMEDIATELY
If you can read this message, please contact us immediately at the following email address:
thecomingcrisis@gmail.com
We'd like to communicate.
The Most Popular Threads This Week
Clashes erupt as pro- and anti-Trump rallies converge in Berkeley, California
Clashes broke out between hundreds of protesters and counter-protesters at rallies in Berkley, California, as supporters and opponents of US President Donald Trump squared off at the Martin Luther King Jr. Civic Center Park.
At least 200 people gathered at the park where supporters of President Trump were holding a "Patriots Day" rally, US media report.The Patriot's Day rally was organized by a pro-Trump group, the Liberty Revival Alliance.
Among those taking part in the counter-demonstration were black-clad Antifa activists, while on the pro-Trump side were members of the Oath Keepers militia from Montana, as well as a group of bikers.

https://www.rt.com/usa/384895-clashes-erupt-rallies-trump/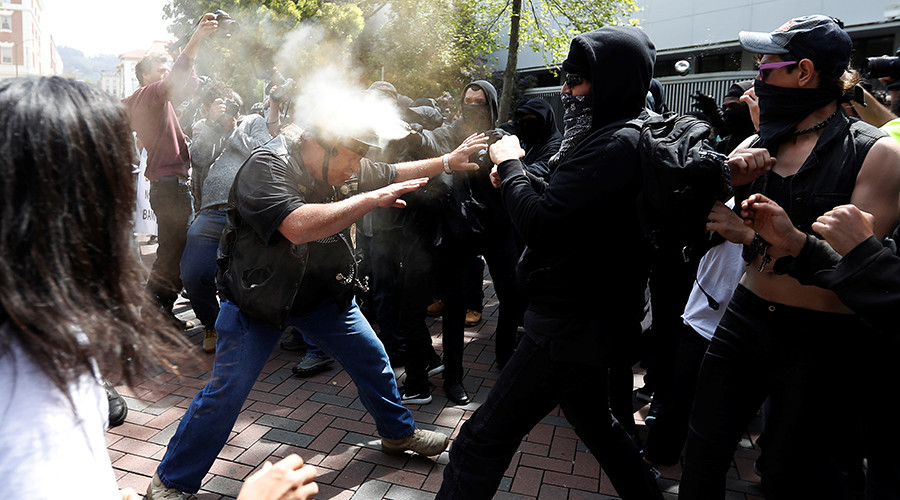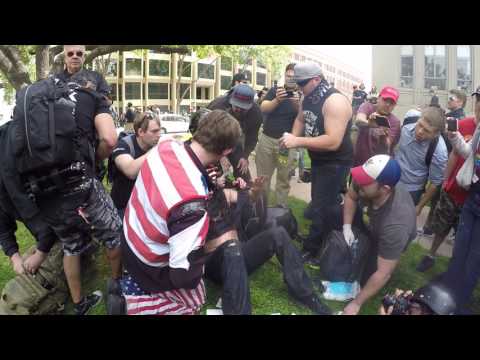 "Before you embark on a Journey of Revenge, Dig Two Graves" Confucius (504 bc)
"The darkest places in hell are reserved for those who maintain their neutrality in times of moral crisis."
"If angry, count to ten. This will give you time to find a weapon." - Will Spencer