Howdy, Stranger!
It looks like you're new here. If you want to get involved, click one of these buttons!
Categories
CURRENT GLOBAL VISITORS (CLICK GLOBE)
D-FOX: PLEASE CONTACT US IMMEDIATELY
If you can read this message, please contact us immediately at the following email address:
thecomingcrisis@gmail.com
We'd like to communicate.
The Most Popular Threads This Week
Germany: Riot police pepper spray Antifa demonstration in Cologne, brawls erupt
German police used pepper spray to disperse a crowd that took part in an Antifascist Action (Antifa) protest, while a simultaneous Neo-Nazi demonstration reportedly passed through Cologne.
Two rival protests took place in Cologne on Saturday, April, 15. One was organized by the right movement Cologne for German Socialism and the other by the Antifa union Cologne North, the German RP-Online news outlet reported.
Antifa is a is a far-left, anti-fascist network operating in a number of European countries, including Germany. It stands on a platform against sexism, racism, and classism and aims to "smash fascism in all its forms."
https://www.rt.com/news/384896-cologne-protests-antifa-neonazis/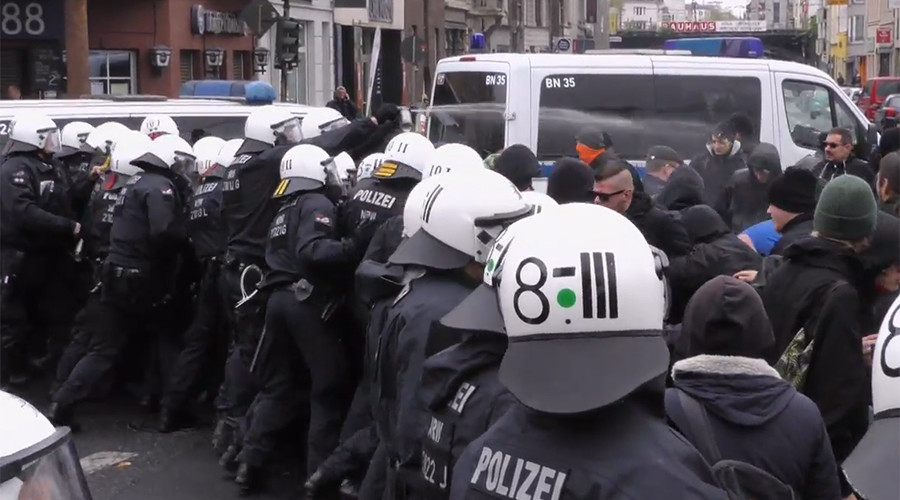 "Before you embark on a Journey of Revenge, Dig Two Graves" Confucius (504 bc)
"The darkest places in hell are reserved for those who maintain their neutrality in times of moral crisis."
"If angry, count to ten. This will give you time to find a weapon." - Will Spencer