Howdy, Stranger!
It looks like you're new here. If you want to get involved, click one of these buttons!
Categories
CURRENT GLOBAL VISITORS (CLICK GLOBE)
D-FOX: PLEASE CONTACT US IMMEDIATELY
If you can read this message, please contact us immediately at the following email address:
thecomingcrisis@gmail.com
We'd like to communicate.
The Most Popular Threads This Week
ISIS launches 2nd chemical attack in Mosul in 2 days, injures 6 Iraqi soldiers
At least six Iraqi soldiers have suffered inhalation problems following a chemical attack launched by Islamic State on Sunday. This is the second time in two days that the terrorists have used chemical agents to push back government forces in Mosul.


The chemical attack on Sunday occurred in a recently-liberated area of Mosul, where the Federal Police and Rapid Response forces are advancing towards the old city which is still roaming with Islamic State (IS, formerly ISIS/ISIL) jihadists.

The spokesman for the Joint Operation Command in Iraq, Brigadier General Yahya Rasool, told the Associated Press that six soldiers suffered "breathing problems" from the attack.
The victims are now being treated at a field clinic, the spokesman added. An investigation has been launched to determine what type of gas was used.
https://www.rt.com/news/384995-isis-chemical-gas-attack-mosul/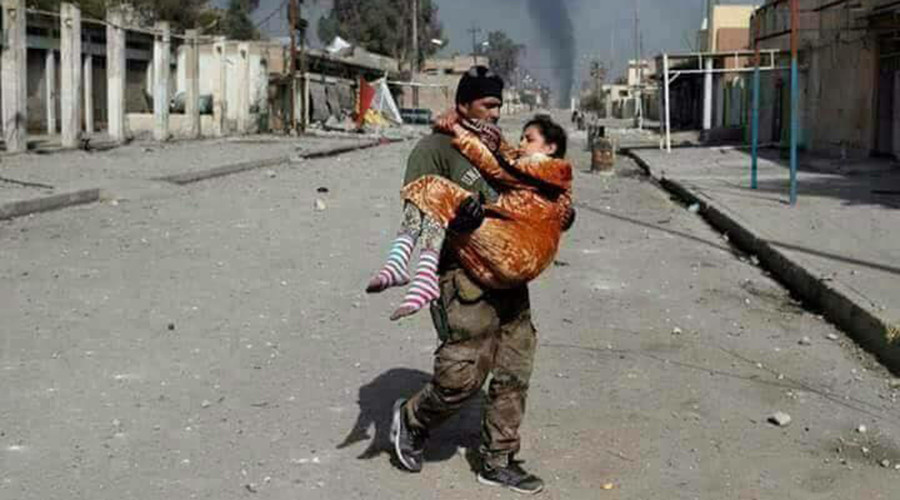 "Before you embark on a Journey of Revenge, Dig Two Graves" Confucius (504 bc)
"The darkest places in hell are reserved for those who maintain their neutrality in times of moral crisis."
"If angry, count to ten. This will give you time to find a weapon." - Will Spencer