Howdy, Stranger!
It looks like you're new here. If you want to get involved, click one of these buttons!
Categories
CURRENT GLOBAL VISITORS (CLICK GLOBE)
D-FOX: PLEASE CONTACT US IMMEDIATELY
If you can read this message, please contact us immediately at the following email address:
thecomingcrisis@gmail.com
We'd like to communicate.
The Most Popular Threads This Week
Turkey referendum: Ankara blasts EU call to investigate vote
A minister says the EU's call for an investigation is "unacceptable" and calls on the bloc to "respect democratic processes".


Turkey's government has hit back at the European Union after Brussels called for an investigation into alleged irregularities in the country's referendum.
As many as 2.5 million votes could have been manipulated in Sunday's poll which saw a narrow "yes" vote to grant expanded presidential powers, according to observers.
But the EU's call for a probe was blasted as "unacceptable" by Turkish government minister Omer Celik, who urged the bloc to "respect democratic processes".
European Commission spokesman Margaritis Schinas had said: "We call on the Turkish authorities to consider the next steps very carefully, and to seek the broadest possible national consensus in the follow-up to the national referendum."
The Council of Europe, which monitored the referendum, claimed it was an uneven contest as the "yes" side had dominated campaign coverage, with the arrest of journalists and the closure of media outlets silencing other views.
http://news.sky.com/story/turkey-referendum-25-million-votes-may-have-been-manipulated-10842036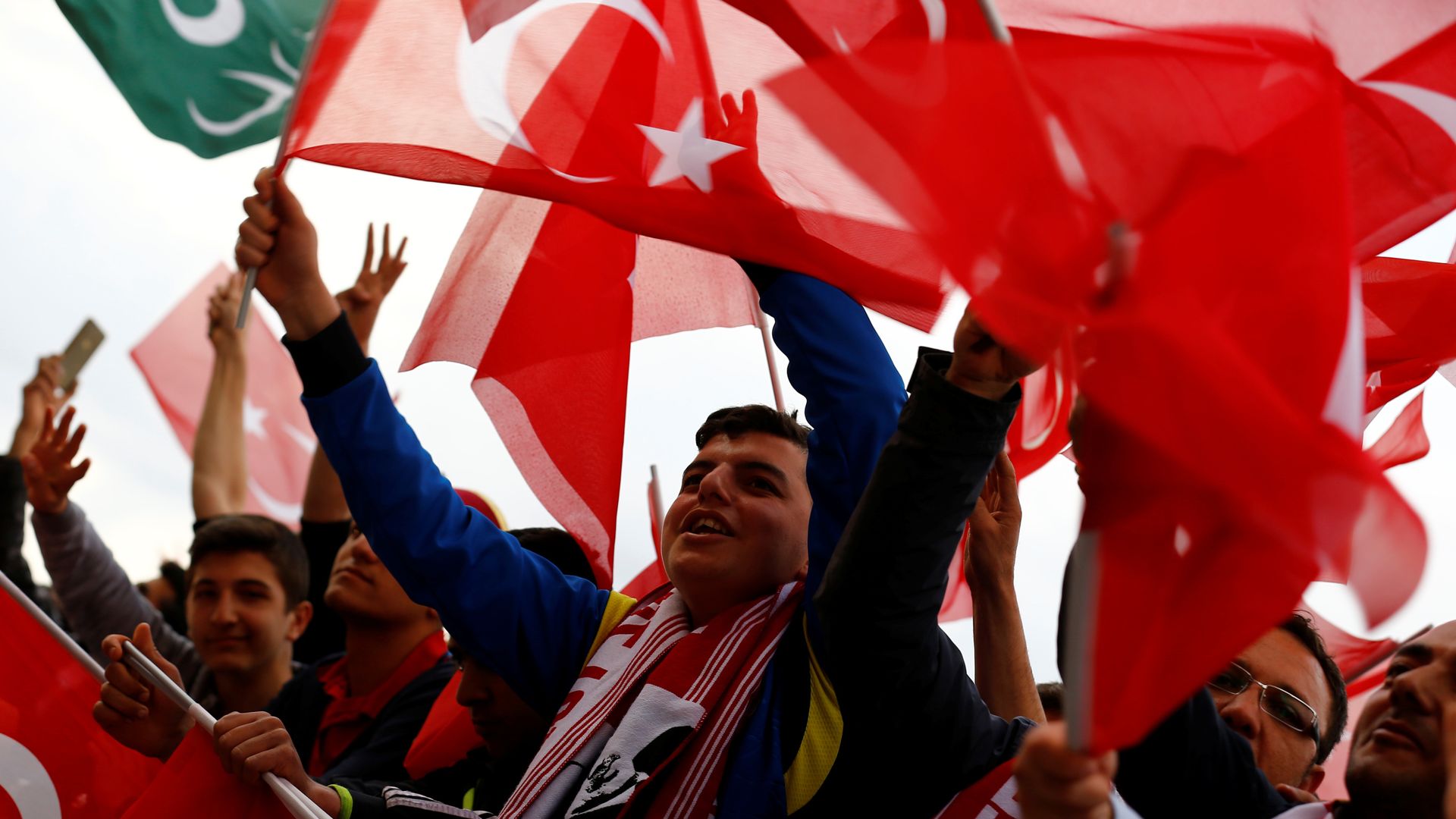 "Before you embark on a Journey of Revenge, Dig Two Graves" Confucius (504 bc)
"The darkest places in hell are reserved for those who maintain their neutrality in times of moral crisis."
"If angry, count to ten. This will give you time to find a weapon." - Will Spencer