Howdy, Stranger!
It looks like you're new here. If you want to get involved, click one of these buttons!
Categories
In this Discussion
CURRENT GLOBAL VISITORS (CLICK GLOBE)
D-FOX: PLEASE CONTACT US IMMEDIATELY
If you can read this message, please contact us immediately at the following email address:
thecomingcrisis@gmail.com
We'd like to communicate.
The Most Popular Threads This Week
Disgraced NFL Patriots star Aaron Hernandez kills himself in jail
Former NFL player Aaron Hernandez has killed himself at a prison in Massachusetts where he was serving a life sentence for murder.
The Department of Corrections says the 27-year-old was found hanged in his cell just after 3am local time on Wednesday morning.
"Life-saving techniques were attempted on Hernandez and he was transported to hospital where he was pronounced dead at 4.07am," its statement added.
Massachusetts State Police have now launched an investigation into the suicide at the Souza Baranowski Correctional Centre in the town of Shirley.
At the height of his sporting career with the New England Patriots, who are currently Super Bowl champions, Hernandez was on a five-year contract worth $40m (£31m).
The tight end footballer was dropped by the team just hours after he was arrested for the 2013 murder of semi-professional footballer Odin Lloyd, for which he was sentenced to life in prison without parole.
Less than a week ago, a jury had cleared Hernandez of killing Daniel de Abreu and Safiro Furtado in a drive-by shooting after a fight outside a nightclub in Boston's South End.
http://news.sky.com/story/disgraced-nfl-patriots-star-aaron-hernandez-kills-himself-in-jail-10842936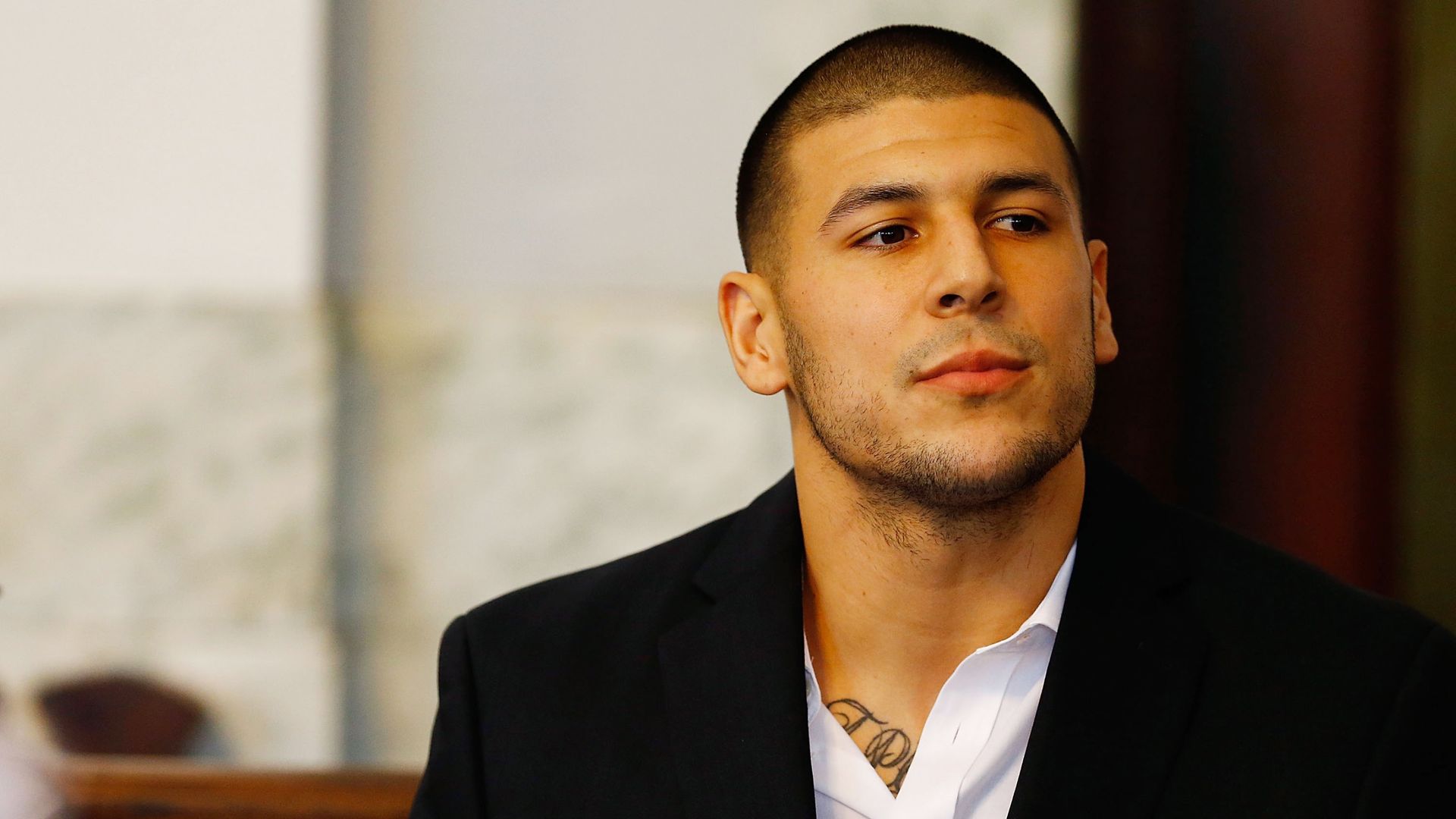 "Before you embark on a Journey of Revenge, Dig Two Graves" Confucius (504 bc)
"The darkest places in hell are reserved for those who maintain their neutrality in times of moral crisis."
"If angry, count to ten. This will give you time to find a weapon." - Will Spencer