Howdy, Stranger!
It looks like you're new here. If you want to get involved, click one of these buttons!
Categories
CURRENT GLOBAL VISITORS (CLICK GLOBE)
D-FOX: PLEASE CONTACT US IMMEDIATELY
If you can read this message, please contact us immediately at the following email address:
thecomingcrisis@gmail.com
We'd like to communicate.
The Most Popular Threads This Week
NOT WORRIED: "North Korean soldiers spotted by satellites playing volleyball games at nuke sites"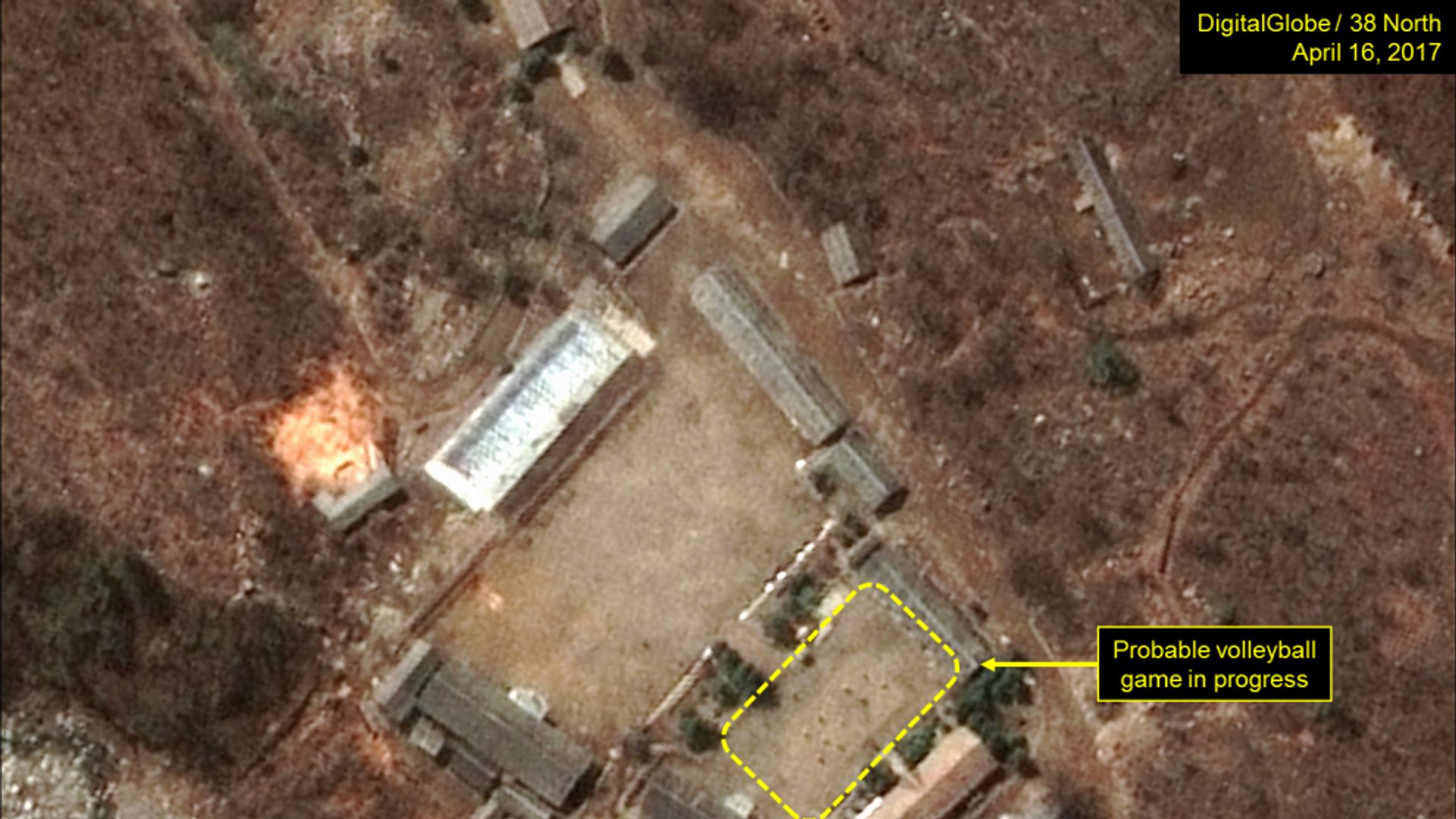 Satellite images show what appear to be three volleyball games at a North Korean nuclear test site, according to a US monitoring group.
A commercial satellite took the pictures of the Punggye-ri site on 16 April.
38 North, a monitoring project at John Hopkins University in Maryland, says the images show little activity around the north portal, a tunnel North Korea appeared to have been preparing for another nuclear test.
Instead the group spotted what it said may be three volleyball games at different locations across the site.
38 North says the images could be a sign the site has been changed to a "stand-by" status or that North Korea has taken a tactical pause in preparations at the site as part of a deception technique.
http://news.sky.com/story/satellite-spots-three-volleyball-games-at-north-korea-nuclear-test-site-10844213

-------------------
"...
Say, 'GOD is sufficient for me.' In Him the trusters shall trust.
"
(Quran 39:38)