Howdy, Stranger!
It looks like you're new here. If you want to get involved, click one of these buttons!
Categories
CURRENT GLOBAL VISITORS (CLICK GLOBE)
D-FOX: PLEASE CONTACT US IMMEDIATELY
If you can read this message, please contact us immediately at the following email address:
thecomingcrisis@gmail.com
We'd like to communicate.
The Most Popular Threads This Week
Macedonian Protesters Storm Parliament and Assault Soc. Dem Leader Over Election of an Albanian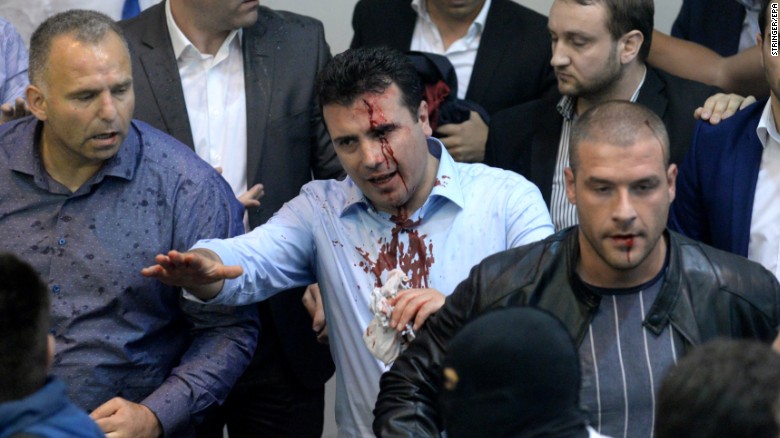 Macedonian police fired stun grenades on Thursday evening to disperse protesters outside the parliament and clear the way for the evacuation of lawmakers still in the building.
Protesters stormed into Macedonia's parliament and assaulted the leader of the Social Democrats on Thursday after his party and ethnic Albanian allies voted to elect an Albanian as parliament speaker, witnesses said.
Live television footage showed Social Democratic leader Zoran Zaev with blood trickling from one side of his forehead, not long after he announced that the majority coalition led by his party had elected Talat Xhaferi as parliament speaker.
A Reuters witness saw nationalist protesters angered over Xhaferi's election beating up another lawmaker in parliament. Broken glass littered the floor and traces of blood were seen in hallways.
Some of the roughly 200 protesters inside the parliament were masked. Witnesses said that police entered parliament after the disturbances erupted but did not immediately seek to quell the protesters.
http://mobile.reuters.com/article/idUSKBN17T2RZ