Howdy, Stranger!
It looks like you're new here. If you want to get involved, click one of these buttons!
Categories
CURRENT GLOBAL VISITORS (CLICK GLOBE)
D-FOX: PLEASE CONTACT US IMMEDIATELY
If you can read this message, please contact us immediately at the following email address:
thecomingcrisis@gmail.com
We'd like to communicate.
The Most Popular Threads This Week
NSA's Newest Best Friend: Website maps 1.2 billion Facebook faces
Facebook has so many users -- more than a billion, or roughly the population of India -- that squeezing them all into one Web page seems almost impossible.
And yet someone has done just that.
A new project, "The Faces of Facebook," collects more than 1.27 billion Facebook profile photos on one site, arranged in chronological order according to when the person joined the social network. Users can sign in via Facebook to pinpoint their photo on the page and see where they show up in relation to their friends.
At first glance, the site looks like colorful, pixelated white noise. But users can zoom in to see individual photos and then scroll around or click on a photo to visit that person's Facebook page. (Be warned, however: the page is experiencing heavy traffic and can be slow and buggy.)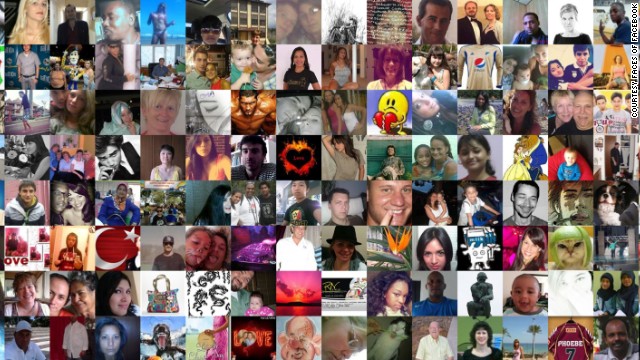 "Before you embark on a Journey of Revenge, Dig Two Graves" Confucius (504 bc)
"The darkest places in hell are reserved for those who maintain their neutrality in times of moral crisis."
"If angry, count to ten. This will give you time to find a weapon." - Will Spencer