Howdy, Stranger!
It looks like you're new here. If you want to get involved, click one of these buttons!
Categories
In this Discussion
CURRENT GLOBAL VISITORS (CLICK GLOBE)
D-FOX: PLEASE CONTACT US IMMEDIATELY
If you can read this message, please contact us immediately at the following email address:
thecomingcrisis@gmail.com
We'd like to communicate.
The Most Popular Threads This Week
Van hits crowd in 'massive crash' in Barcelona, UPDATE at least 13 Killed
Barcelona crash: 'I saw a woman screaming for her kids'
A van has been involved in a "massive crash" in the city centre of Barcelona, with "several" injured.
Police said a white van mounted the pavement and struck several people.
Pictures from the scene show emergency services and civilians attending to at least two people on the ground.
The Ministry of the Interior said on Twitter: "There has just been a massive crash on the Ramblas in Barcelona by a person with a van. There are injured."
Emergency services in Catalonia say they have asked the Metro and train services in the area to close.
The National Police have told people to avoid Plaza Catalunya area after the smash in Las Ramblas.
http://news.sky.com/story/van-hits-crowd-in-massive-crash-in-barcelona-10992725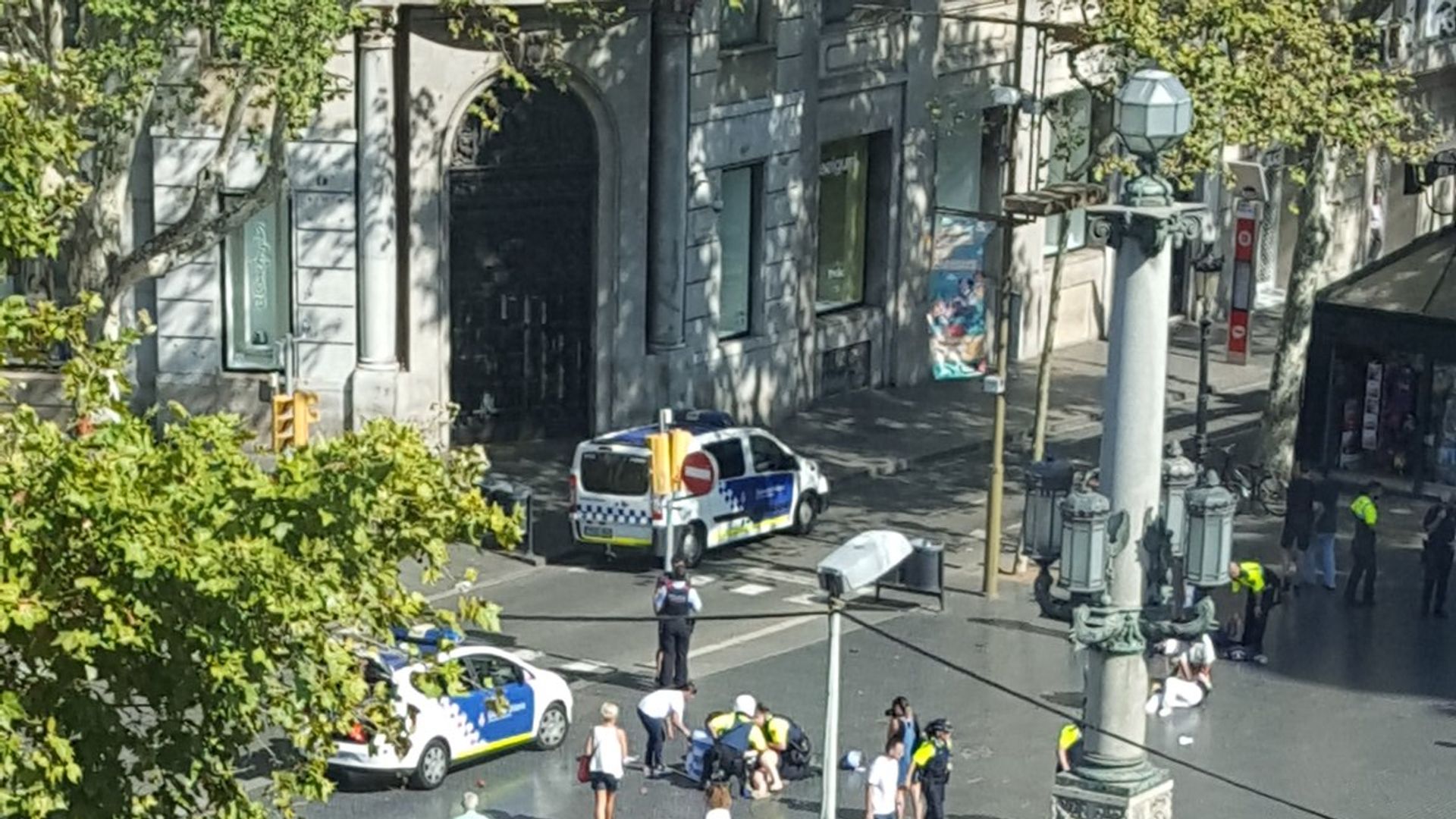 "Before you embark on a Journey of Revenge, Dig Two Graves" Confucius (504 bc)
"The darkest places in hell are reserved for those who maintain their neutrality in times of moral crisis."
"If angry, count to ten. This will give you time to find a weapon." - Will Spencer