Howdy, Stranger!
It looks like you're new here. If you want to get involved, click one of these buttons!
Categories
In this Discussion
CURRENT GLOBAL VISITORS (CLICK GLOBE)
D-FOX: PLEASE CONTACT US IMMEDIATELY
If you can read this message, please contact us immediately at the following email address:
thecomingcrisis@gmail.com
We'd like to communicate.
The Most Popular Threads This Week
WELCOME TO CRISISFORUMS.ORG!
(1) Please swing by our
"HELP CENTER"
to view our forum rules prior to posting or commenting.
(2) Acknowledge that by commenting or posting, you take full responsibility for the content and message of the information you put forth, which does not necessarily reflect the opinions of this website.
(3) If you ever need assistance, simply contact one of the staff or send us an email and we'll be glad to help.
Austria on course to elect world's youngest leader.. EU not happy
Sebastian Kurz is set to become the world's youngest head of government ahead of Kim Jong Un and San Marino's Enrico Carattoni.

Austria's foreign minister is on course to become the country's next chancellor and the world's youngest head of government.
Sebastian Kurz, 31, has declared victory after near-final results from Sunday's election put his People's Party on 31.4%.
That figure is not enough for an overall majority, meaning he would either have to form a coalition or a minority government to become chancellor.
The eurosceptic Freedom Party is in second place with 27.4% and the centre-left Social Democrats are third with 26.7%.
Both Mr Kurz's People's Party and the Freedom Party have focused their campaigns on concerns about immigration and Islam.
If projections are correct, it could herald a coalition between the two parties - which would mean a rightward turn for Austria.
http://news.sky.com/story/austria-on-course-to-elect-worlds-youngest-leader-11082955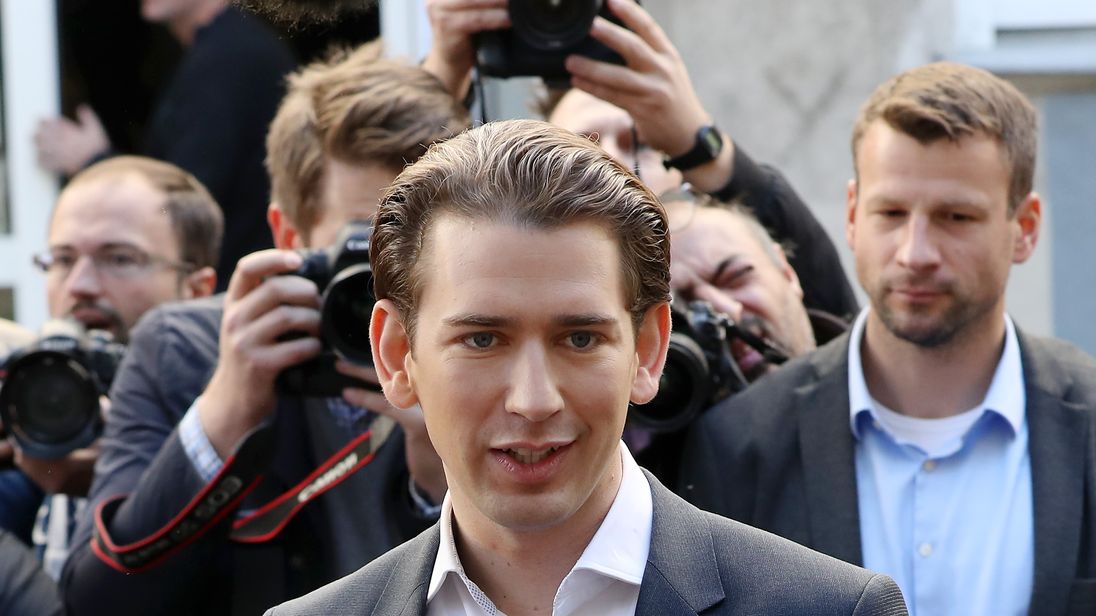 "Before you embark on a Journey of Revenge, Dig Two Graves" Confucius (504 bc)
"The darkest places in hell are reserved for those who maintain their neutrality in times of moral crisis."
"If angry, count to ten. This will give you time to find a weapon." - Will Spencer