Howdy, Stranger!
It looks like you're new here. If you want to get involved, click one of these buttons!
Categories
In this Discussion
CURRENT GLOBAL VISITORS (CLICK GLOBE)
D-FOX: PLEASE CONTACT US IMMEDIATELY
If you can read this message, please contact us immediately at the following email address:
thecomingcrisis@gmail.com
We'd like to communicate.
The Most Popular Threads This Week
Turkey vows to 'eliminate any threat' after US announces Kurdish border force in Syria - Live Update
Ankara has slammed the plan to create a 30,000-strong force from the Kurdish-dominated SDF militias on its border with Syria, accusing its NATO ally of presenting its "unilateral" move as a joint decision of the US-led coalition.
The Turkish government perceives the so-called Syrian Border Force, that may be stationed along the Kurdish-controlled parts of the Syrian border with Iraq and Turkey, as well as in the Euphrates River Valley, as a threat to its national security, the Turkish Foreign Ministry said in the statement on Sunday.
"Turkey is determined to eliminate any threats against it, and has all possibilities to do this," it said, denouncing what it called "the persistence of the United State in this erroneous approach" of cooperating with the Kurdish militias.
https://www.rt.com/news/415894-turkey-us-syria-border-force-threat/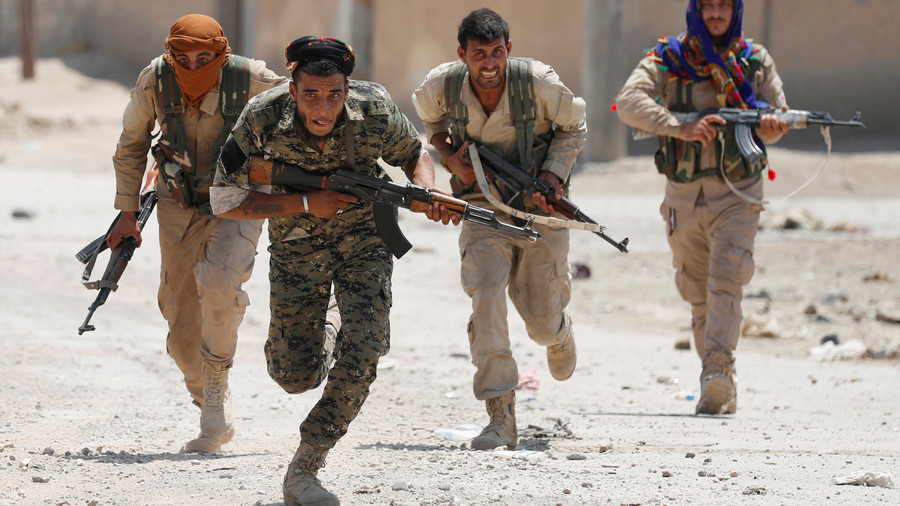 "Before you embark on a Journey of Revenge, Dig Two Graves" Confucius (504 bc)
"The darkest places in hell are reserved for those who maintain their neutrality in times of moral crisis."
"If angry, count to ten. This will give you time to find a weapon." - Will Spencer