Howdy, Stranger!
It looks like you're new here. If you want to get involved, click one of these buttons!
Categories
CURRENT GLOBAL VISITORS (CLICK GLOBE)
D-FOX: PLEASE CONTACT US IMMEDIATELY
If you can read this message, please contact us immediately at the following email address:
thecomingcrisis@gmail.com
We'd like to communicate.
The Most Popular Threads This Week
Washington's 'crackpot' nuclear posture endangers the world to an alarming degree
Washington's latest Nuclear Posture Review imperils global security in three ways: it inflates perceived threats to the US, it conflates conventional & nuclear war and it pushes for the development of low-yield nuclear weapons.
These three new moments in US policy increase the risk of nuclear war rather than lowering it, as American Defense Secretary James Mattis claimed in signing off on the Nuclear Posture Review published last week.
Mattis states that the long-term goal of the US is the elimination of all nuclear weapons from the world — but Washington has no intention of ever doing this. That's because US leaders never cease to view the world as a relentlessly threatening place, justifying a $1 trillion upgrade of the nation's nuclear arsenal.
The NPR states: "This review comes at a critical moment in our nation's history, for America confronts an international security situation that is more complex and demanding than any since the end of the Cold War."
Four specific threats are outlined: Russia, China, North Korea and Iran.
But what's perplexing is that so little credible detail is presented by the Pentagon to justify why it considers these four entities to be such dire threats, requiring greater US nuclear posturing.
In regard to Russia and China, the NPR asserts (on page 6): "Since 2010 we have seen the return of Great Power competition. To varying degrees, Russia and China have made clear they seek to substantially revise the post-Cold War international order and norms of behavior."
However, the Pentagon doesn't provide substantive detail on what this "revision of the international order" by Russia and China entails and why it should be considered by the US a grave security threat.
https://www.rt.com/op-edge/418020-us-nuclear-pentagon-russia/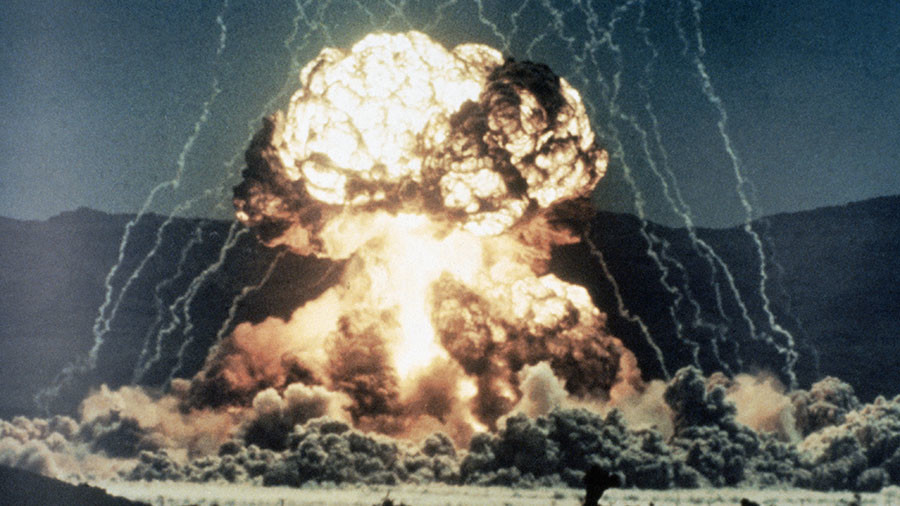 "Before you embark on a Journey of Revenge, Dig Two Graves" Confucius (504 bc)
"The darkest places in hell are reserved for those who maintain their neutrality in times of moral crisis."
"If angry, count to ten. This will give you time to find a weapon." - Will Spencer