Howdy, Stranger!
It looks like you're new here. If you want to get involved, click one of these buttons!
Categories
In this Discussion
CURRENT GLOBAL VISITORS (CLICK GLOBE)
D-FOX: PLEASE CONTACT US IMMEDIATELY
If you can read this message, please contact us immediately at the following email address:
thecomingcrisis@gmail.com
We'd like to communicate.
The Most Popular Threads This Week
George Soros backing secret plot to thwart Brexit
Liberal US-Hungarian billionaire George Soros is facing accusations of once again meddling in British politics, after news broke that he has donated almost half-a-million pounds to a campaign seeking to reverse Brexit.
Soros, notorious in the UK for his links to a 1992 run on the pound, is among three donors backing the 'Best for Britain' campaign, which is lobbying MPs to call a second referendum or general election which would allow for the public to vote on any final Brexit deal, according to a strategy document leaked from a meeting of the group.
The Telegraph reports Soros also plans to recruit major Tory donors in an attempt to undermine Prime Minister Theresa May's Brexit plans. The Hungarian-American reportedly hosted Tory and Labour donors at his house in London.
Among the guests at his house were businessman Stephen Peel, former Labour minister Lord Malloch-Brown and chief executive of WPP, Sir Martin Sorrell, it was reported.
https://www.rt.com/uk/418185-george-soros-brexit-referendum/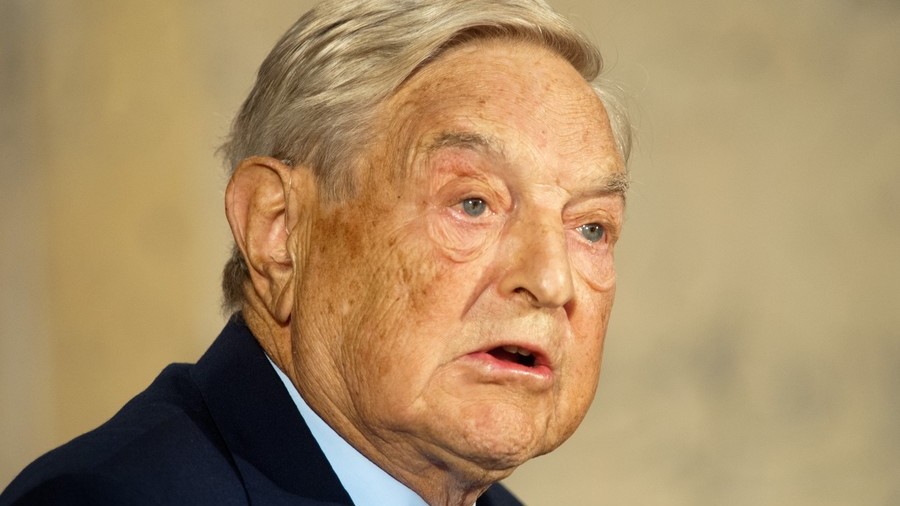 "Before you embark on a Journey of Revenge, Dig Two Graves" Confucius (504 bc)
"The darkest places in hell are reserved for those who maintain their neutrality in times of moral crisis."
"If angry, count to ten. This will give you time to find a weapon." - Will Spencer