Howdy, Stranger!
It looks like you're new here. If you want to get involved, click one of these buttons!
Categories
CURRENT GLOBAL VISITORS (CLICK GLOBE)
D-FOX: PLEASE CONTACT US IMMEDIATELY
If you can read this message, please contact us immediately at the following email address:
thecomingcrisis@gmail.com
We'd like to communicate.
The Most Popular Threads This Week
10 middle school students in San Francisco treated after exposure to unknown substance
Multiple ambulances have been scrambled in San Francisco to treat 10 middle school students after they were exposed to an unknown substance, city emergency officials confirm, as cited by local media.
"At this time it appears as though some students have ingested a substance that is causing adverse reactions. Those students who have been identified as being affected are receiving medical care and their families are being contacted," a statement released by the school reads.
The incident triggered a city-wide red alert, which means all available ambulances have been scrambled to the location, the local branch of CBS reports. All the affected students have been taken to local hospitals and are in non-life-threatening condition.
San Francisco emergency services issued advice to avoid the general area of the school. Multiple ambulances and police vehicles were seen on the scene.

https://www.rt.com/usa/418716-san-francisco-students-substance/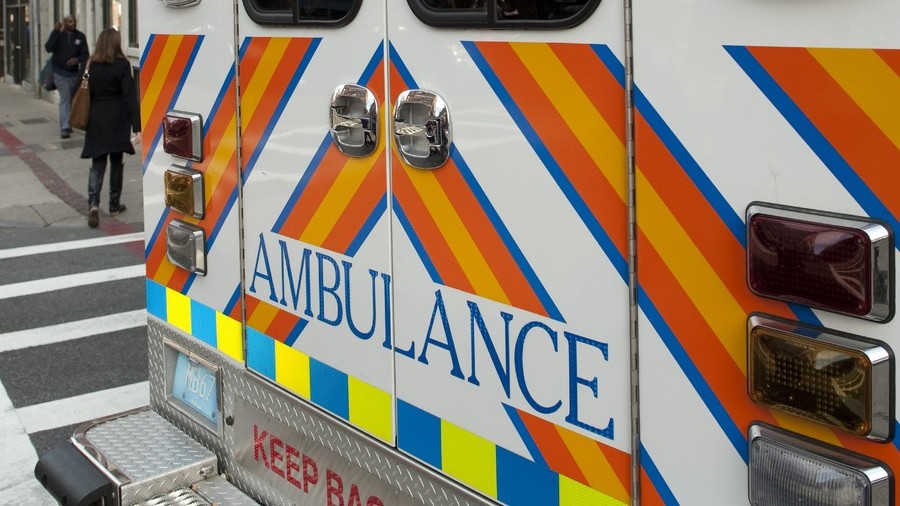 "Before you embark on a Journey of Revenge, Dig Two Graves" Confucius (504 bc)
"The darkest places in hell are reserved for those who maintain their neutrality in times of moral crisis."
"If angry, count to ten. This will give you time to find a weapon." - Will Spencer