Howdy, Stranger!
It looks like you're new here. If you want to get involved, click one of these buttons!
Categories
CURRENT GLOBAL VISITORS (CLICK GLOBE)
D-FOX: PLEASE CONTACT US IMMEDIATELY
If you can read this message, please contact us immediately at the following email address:
thecomingcrisis@gmail.com
We'd like to communicate.
The Most Popular Threads This Week
Mexico: 13 killed as helicopter crashes near earthquake epicentre
The helicopter was carrying officials surveying the aftermath of a 7.2 magnitude earthquake that rocked parts of Mexico.

Thirteen people, including three children, have been killed after a helicopter crashed while surveying damage from a powerful earthquake in Mexico.
The aircraft was carrying officials including the Mexican interior minister Alfonso Navarrete and governor of the state of Oaxaca Alejandro Murat when it crashed on top of two vans in a field while trying to land.
They survived but 12 people at the scene were killed and another died later in a hospital, Oaxaca's attorney general's office said. Fifteen more people were injured.
The officials had been looking at damage from the quake, which hit the rural state and Mexico City on Friday evening.
Mr Navarrete told the Televisa network that the helicopter pilot had lost control of the aircraft some 22 miles southwest of the quake's epicentre.
The helicopter had been at a height of about 40m (130ft), he added.
https://news.sky.com/story/mexican-helicopter-crashes-near-earthquake-epicentre-11254004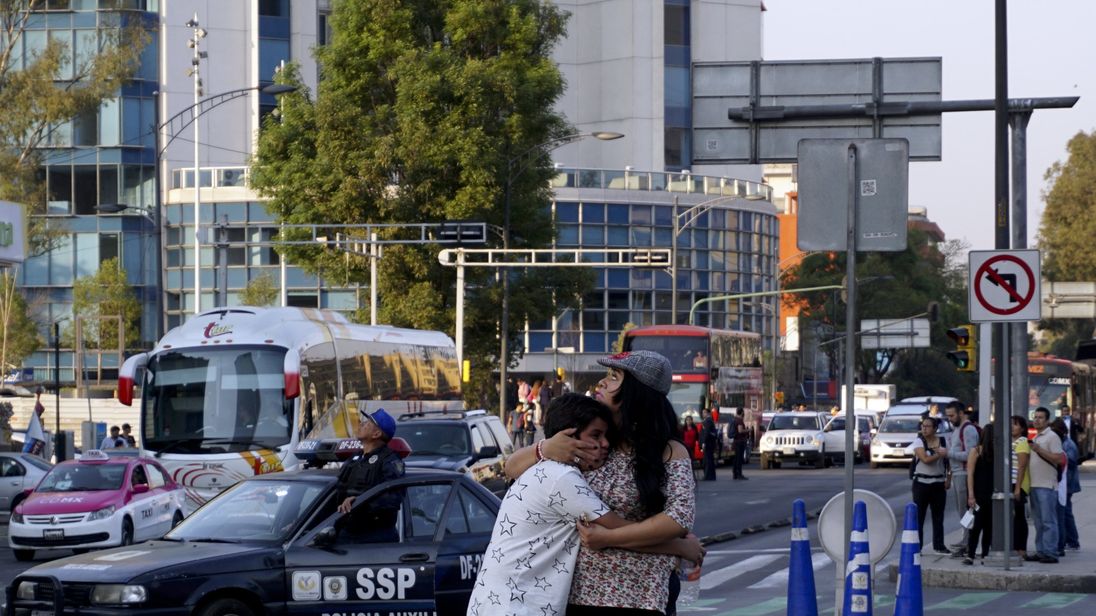 "Before you embark on a Journey of Revenge, Dig Two Graves" Confucius (504 bc)
"The darkest places in hell are reserved for those who maintain their neutrality in times of moral crisis."
"If angry, count to ten. This will give you time to find a weapon." - Will Spencer