Howdy, Stranger!
It looks like you're new here. If you want to get involved, click one of these buttons!
Categories
In this Discussion
CURRENT GLOBAL VISITORS (CLICK GLOBE)
D-FOX: PLEASE CONTACT US IMMEDIATELY
If you can read this message, please contact us immediately at the following email address:
thecomingcrisis@gmail.com
We'd like to communicate.
The Most Popular Threads This Week
Risk to life' warning as UK freezes
Heavy snow is sweeping the UK with travel disruption and and warnings of health risks for elderly and vulnerable people.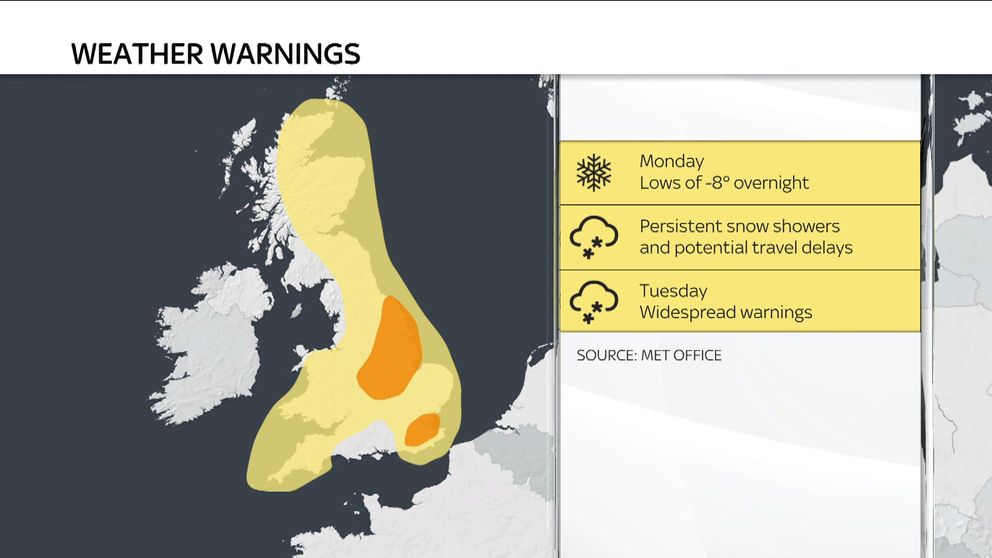 Heavy snow sweeps across UK as cold blast hits
Flights and trains cancelled due to big freeze
'Risk to life' amber weather warning extended
Public Health England urges people to check on vulnerable people

Kent County Council highways declares snow emergency
18:06
A woman photographs a frozen waterfall near Pen y Fan mountain on Brecon Beacon National Park, Wales.
18:02
So to recap: A wintry blast has brought freezing temperatures, with more than 20cm of snow expected to settle by Wednesday.
Forecasters have warned that another weather system, Storm Emma, will bring blizzards, gales and sleet. The storm will move north through Europe and is due to hit the UK on Thursday and Friday.
https://news.sky.com/story/live-britain-braces-for-beastly-freeze-11268196

"Before you embark on a Journey of Revenge, Dig Two Graves" Confucius (504 bc)
"The darkest places in hell are reserved for those who maintain their neutrality in times of moral crisis."
"If angry, count to ten. This will give you time to find a weapon." - Will Spencer