Howdy, Stranger!
It looks like you're new here. If you want to get involved, click one of these buttons!
Categories
In this Discussion
CURRENT GLOBAL VISITORS (CLICK GLOBE)
D-FOX: PLEASE CONTACT US IMMEDIATELY
If you can read this message, please contact us immediately at the following email address:
thecomingcrisis@gmail.com
We'd like to communicate.
The Most Popular Threads This Week
Wasted: Truck driver spills 60,000 bottles of beer in Florida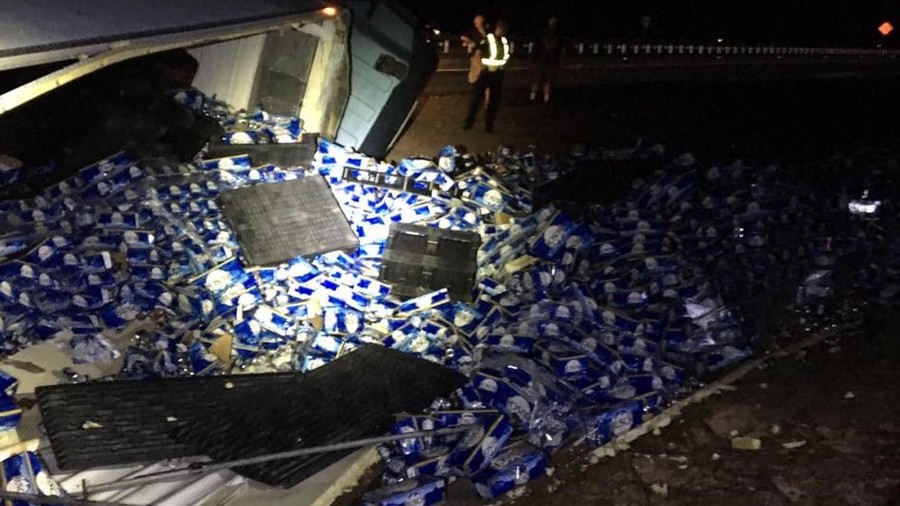 Happy hour hit the streets with a splash when a hapless truck driver spilled nearly 60,000 bottles of beer onto a Florida highway. The l-10 highway was awash with Busch beer after a tractor-trailer dramatically overturned.
The incident occurred early on Wednesday morning, when 44-year old trucker Michael Nolan Powell, from South Carolina, veered out of his lane in Okaloosa County, WEAR reported.
Powell's trailer contained around 60,000 bottles of Busch beer.
"Thankfully only minor injuries which were treated on scene but the beer didn't fare so well," the Okaloosa County Sheriff's office wrote in a Facebook post on Wednesday.
https://www.rt.com/usa/420756-truck-driver-spills-beer-florida/

Ephesians 6:12 For we wrestle not against flesh and blood, but against principalities, against powers, against the rulers of the darkness of this world, against spiritual wickedness in high places.