Howdy, Stranger!
It looks like you're new here. If you want to get involved, click one of these buttons!
Categories
In this Discussion
CURRENT GLOBAL VISITORS (CLICK GLOBE)
D-FOX: PLEASE CONTACT US IMMEDIATELY
If you can read this message, please contact us immediately at the following email address:
thecomingcrisis@gmail.com
We'd like to communicate.
The Most Popular Threads This Week
German SWAT Equivalent Dominates Airsoft Game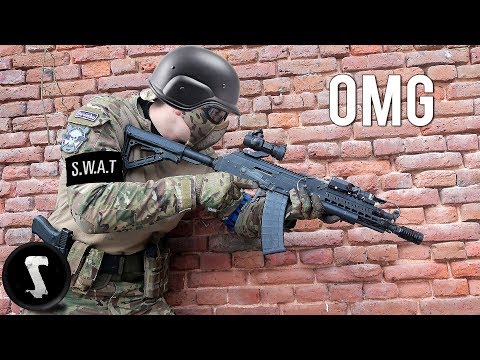 Watching this guy do so well against a bunch of people whose hobby it is to have mock battles, I begin to wonder.
What possible chance do most American gun-hoarders think they stand if they ever find themselves in armed conflict or rebellion? How many people are trained to properly shoot the guns they own? Of them, how many are trained to engage other armed opponents in urban and wilderness settings?
Of those people, how many are better than an active-duty policeman, SWAT officer or even a soldier? How many are good enough to go up against an entire team of said people, even with friends?
It seems pretty unrealistic to expect that anyone could effectively fight back against such opponents unless they themselves are ex-SWAT or ex-military (which, I understand, some are).
The average person, though? Even armed, I'm curious if the American public could win if they found themselves somehow in conflict with the government. It seems to me the only way the government could lose is if the entire military rebelled as well and joined the people (which might just happen, if loved ones are threatened, although the 15% or so of active personnel overseas couldn't do much to help).
Thoughts? Could an armed citizen resistance stand any realistic chance against highly-trained government enforcers?