Howdy, Stranger!
It looks like you're new here. If you want to get involved, click one of these buttons!
Categories
CURRENT GLOBAL VISITORS (CLICK GLOBE)
D-FOX: PLEASE CONTACT US IMMEDIATELY
If you can read this message, please contact us immediately at the following email address:
thecomingcrisis@gmail.com
We'd like to communicate.
The Most Popular Threads This Week
Man-Made "STAR' to Plummet to Earth Tomorrow, Months Earlier Than Expected (DAHB007)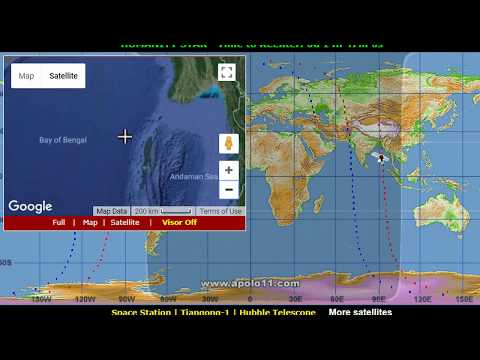 A Star For Humanity
Visible with the naked eye, the Humanity Star is a highly reflective satellite that blinks brightly across the night sky to create a shared experience for everyone on the planet.
Created by Rocket Lab founder and CEO Peter Beck, the Humanity Star is a geodesic sphere made from carbon fibre with 76 highly reflective panels. It spins rapidly, reflecting the sun's rays back to Earth, creating a flashing light that can be seen against a backdrop of stars.
Orbiting the Earth every 90 minutes and visible from anywhere on the globe, the Humanity Star is designed to be a bright symbol and reminder to all on Earth about our fragile place in the universe.
https://www.thehumanitystar.com/
Note: This is
not
Tiangong1